Xiaomi already released MIUI 8 China Developer ROM for various supportive devices. Soon the company will also release MIUI 8 China Stable ROM and Global Stable ROM for various range of devices. Like its previous ROMs, the new MIUI 8 brings several new features. The long screenshot is one of it and the users will surely enjoy the feature. Unlike the previous ROM screenshot which was limited to what is viewable, the new MIUI 8 long screenshot will let you capture an entire page. There is also direct option to edit or share the capture screen with your friends.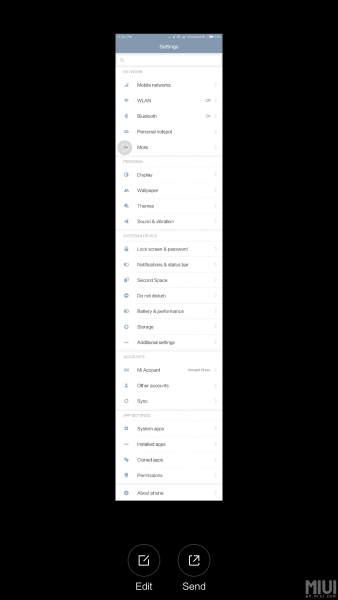 The following is the complete step by step guide to take screenshot on MIUI 8 smartphones & tablets.
How to take long screenshots in MIUI 8 devices:
1. Choose the page or content you wanted to take screenshot.
2. Then long press the volume down and power keys at the same time.
3. Now you will see animation being displaced at the top right corner. Tap on the animation icon within 5 seconds.
4. Now you need to select "Extend" from the various menus on your screen.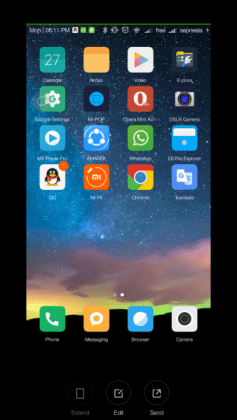 5. Scroll down the screen until where you want to take screenshot. Once done, tap on "Stop" located at the bottom of the screen.
6. That's it! You have successfully captured long screenshot on your MIUI 8 smartphone.
7. In the next screen, you will see two different menus named "Edit" and "Send". Users can use these options according to their need.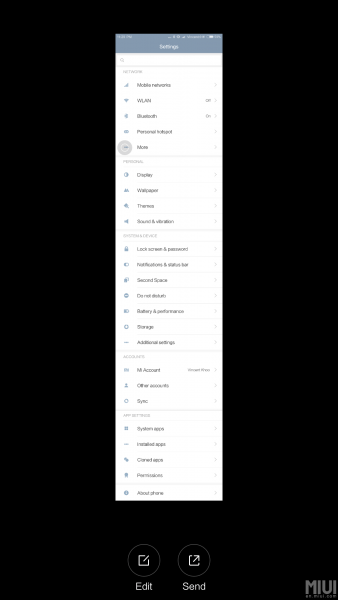 8. The screenshot can be accessed any time from the path Gallery > Screenshot folder on your Xiaomi device.