MIUI is the Xiaomi custom developed ROM based on Android platform. Compared to various OEM ROM, MIUI is more popular due to various customization options it offers.
MIUI 7.1 is the latest update rolled by Xiaomi to all its Mi tablets and smartphones. As usual it comes with tons of news features and performance improvement. Autodetect the gender and age of the photograph while using MIUI camera is the new feature included by Xiaomi in its latest update. Also how to change fonts on MIUI 7.1 Mi phones
Many users might not know about the feature, so here we have simple guide on how to enable MIUI camera autodetect gender and age feature on mi phones.
How to enable MIUI Camera to autodetect gender and age of photograph:
Step 1: Firstly you need to turn on the Face detection from camera settings. To do so, go to Camera > Swipe right > settings > tap on Face detection to enable the feature.
Step 2: Now you can access the age & gender settings. From there, enable 'Show age and gender when Beautify is on'.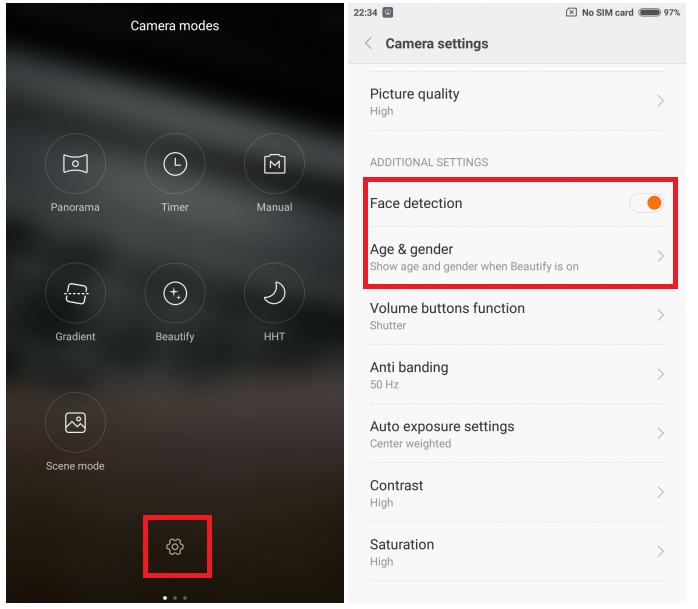 Step 3: Once enabled, head back to cameras, choose selfie mode and then turn on the beautify mode from the star icon located at the bottom.
Step 4: Enjoy!
For more MIUI tips & tricks, do visit our TUTORIAL section.
Do share with your friends using the below social buttons and let them enjoy the new feature on their Mi phones. Any queries, do comment below.