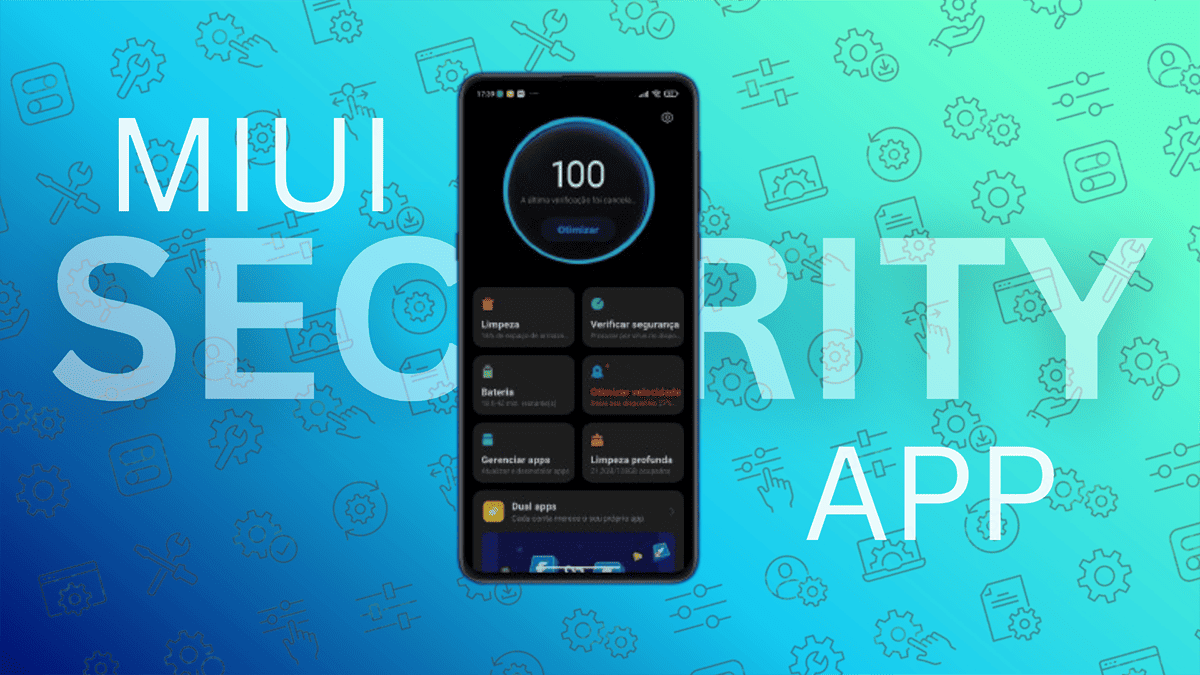 What is Xiaomi/MIUI Security App?
MIUI Security app is a pre-installed security application available on Xiaomi smartphones running the MIUI operating system. The Xiaomi/MIUI Security app is vital for keeping your Xiaomi smartphones safe. It has many valuable features to help with cybersecurity. It can also help you find and remove things that could cause problems. Overall, the MIUI Security app provides comprehensive security features to help users protect their Xiaomi devices from various security threats.
Xiaomi MIUI Security App Features
Below is the list of features offered by the Xiaomi Mi Security app.
Cleaner
The Cleaner feature in MIUI Security App removes unwanted and unnecessary files from your device to make it work better. It looks for temporary or unused files, app caches, unwanted files, APK files, downloads, and RAM. You can choose which files to keep and which to remove; the app will take care of the rest.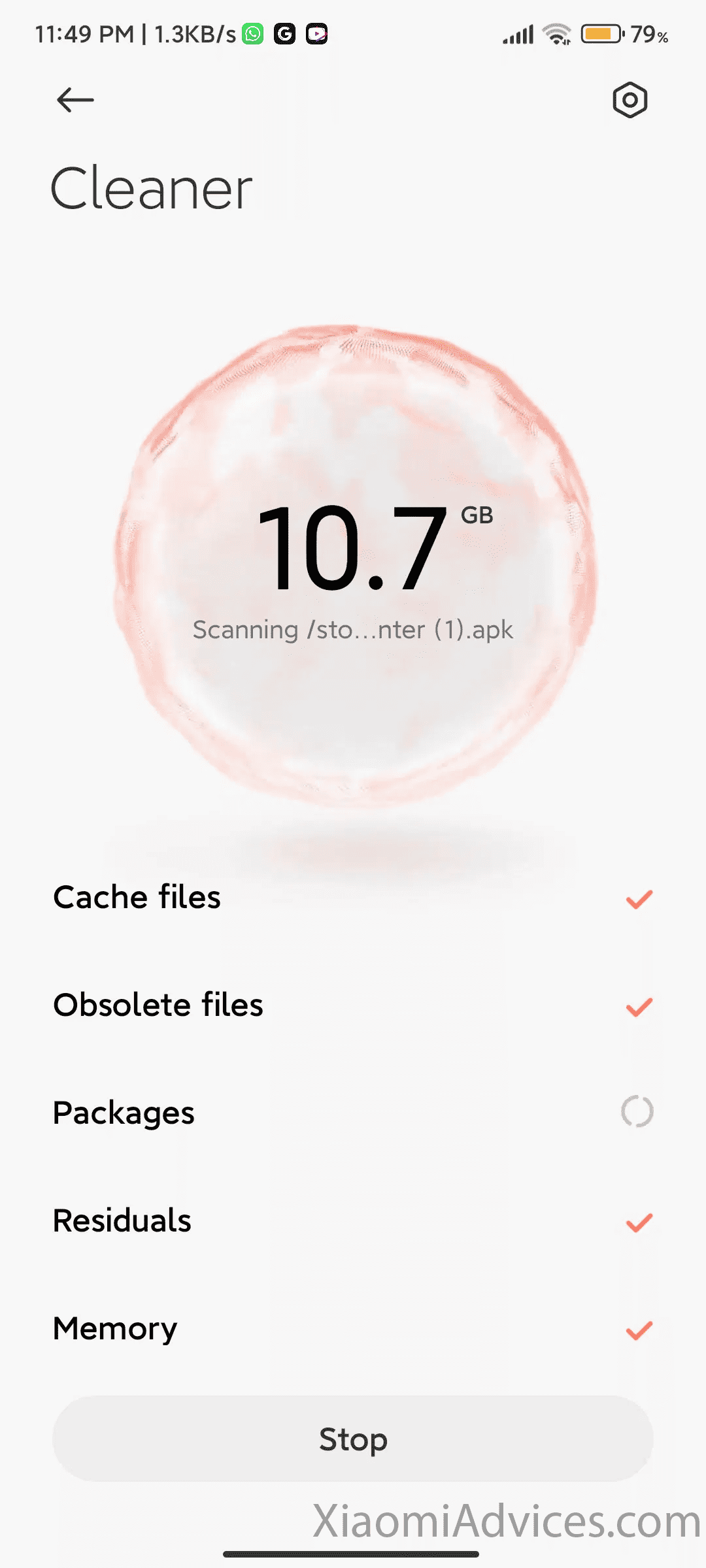 Security Scan
The Security Scan feature checks your device for potential viruses or malware that can harm it. In addition, it looks at your WLAN, Payment Environment, Privacy & Security, and anything risky.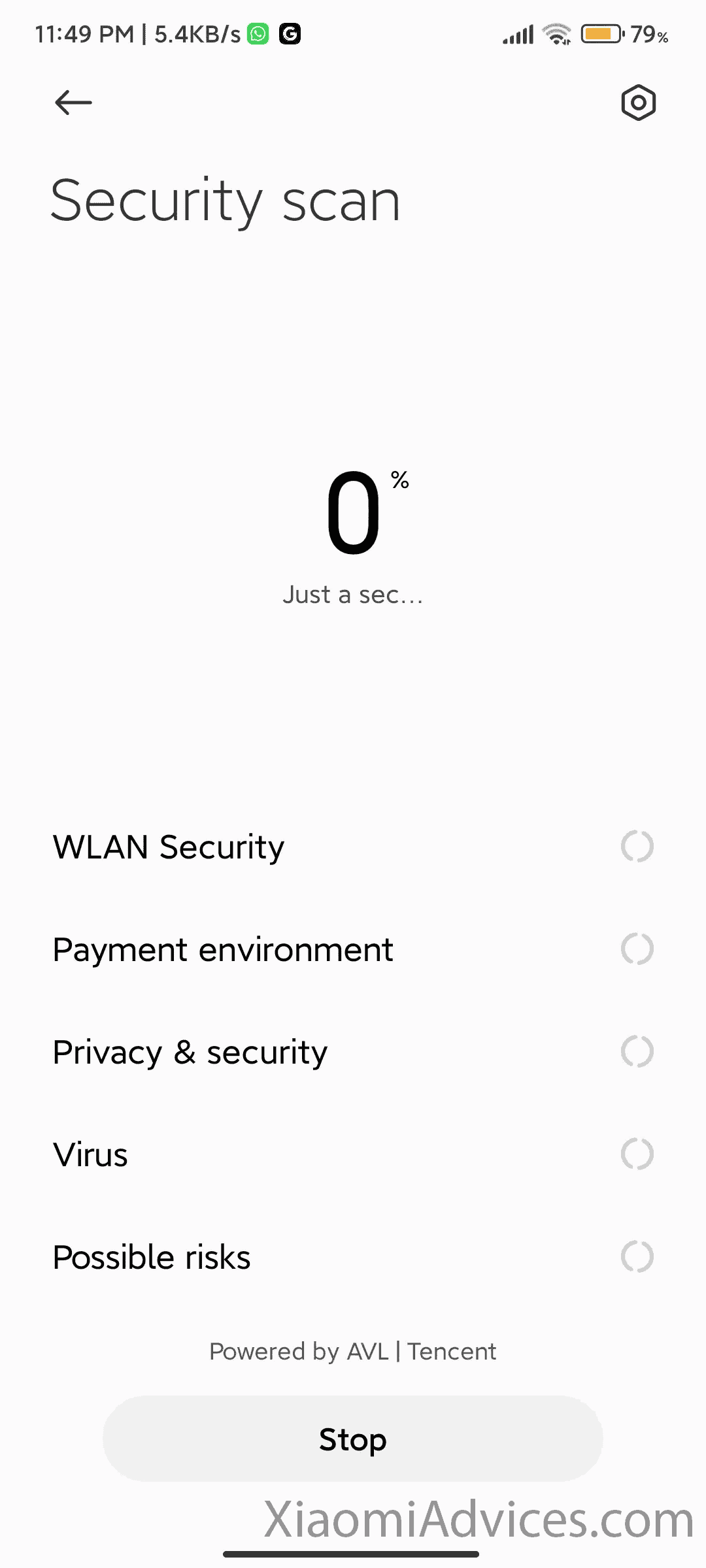 Battery
The Battery Feature gives you a quick overview of your battery level, the screen on time, battery usage, and how much battery, apps and the Android system have used. This feature lets you change how your device works by turning on different modes, such as battery-saver mode, balance mode, performance mode, and ultra battery-saver mode.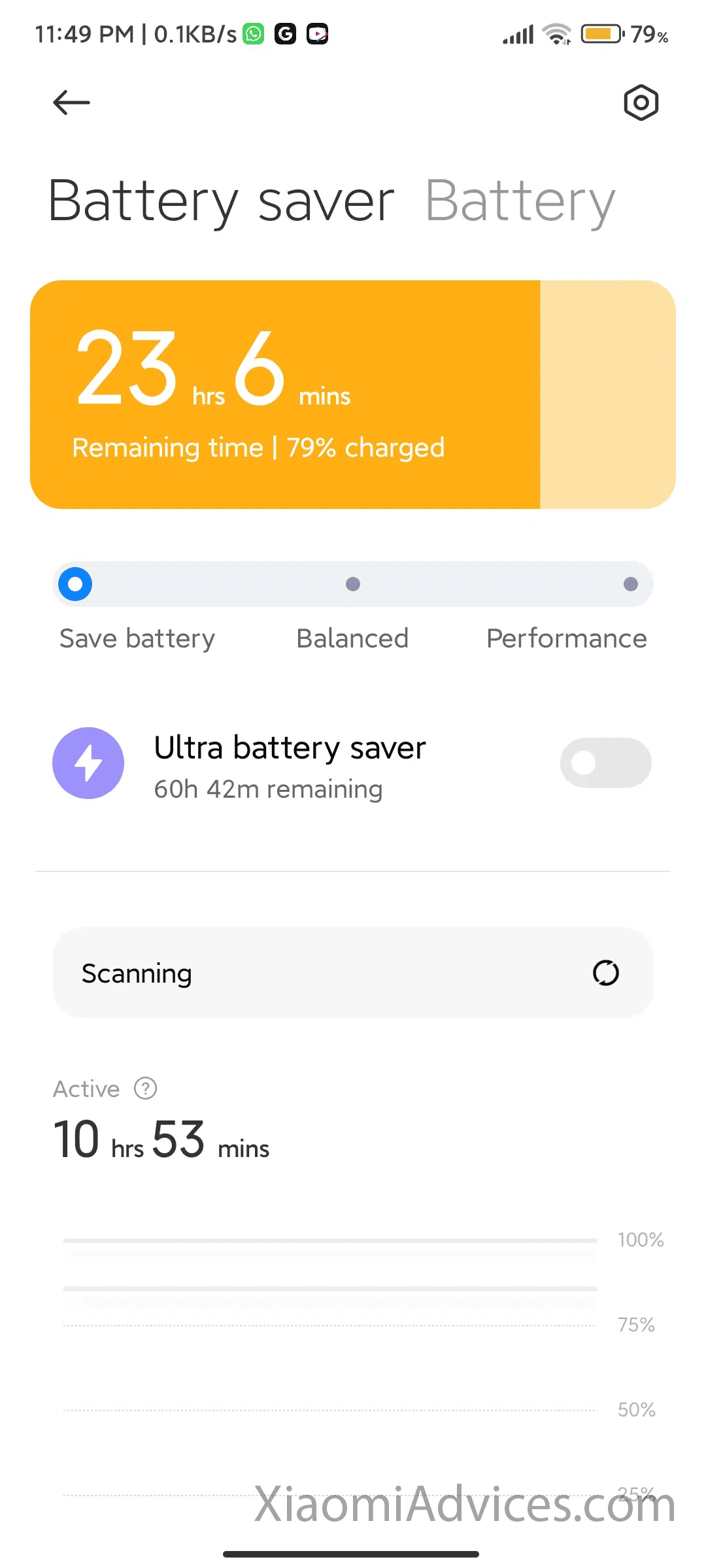 Data Usage
The Data Usage Feature lets you check how much mobile data you have left on each SIM card, and you can also set limits and change your package if your carrier allows it. This feature also helps you keep track of how much data you're using every day.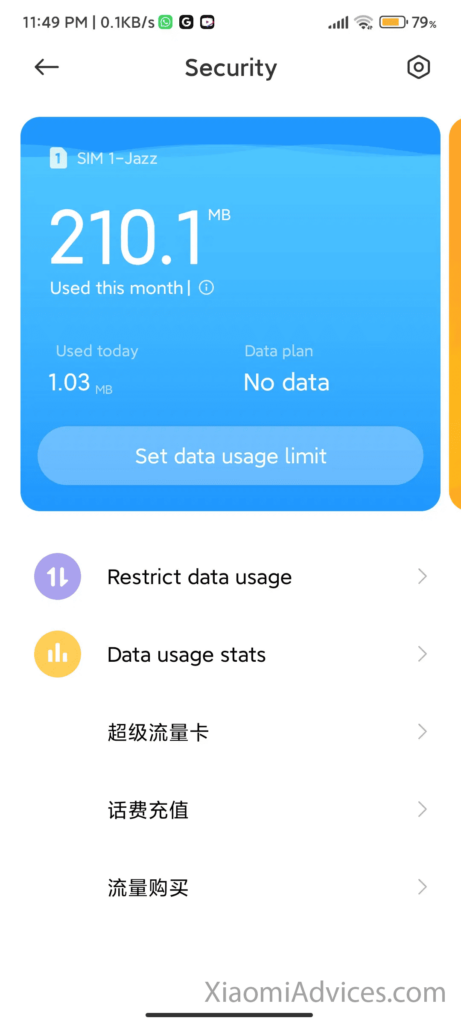 Privacy Protection
The Privacy Protection feature in Xiaomi Security App lets you access and manage anything related to privacy. You can also restrict or revoke access to specific permissions, such as camera indicators, from here. This feature can be accessed from the settings app and the Xiaomi MIUI Security App.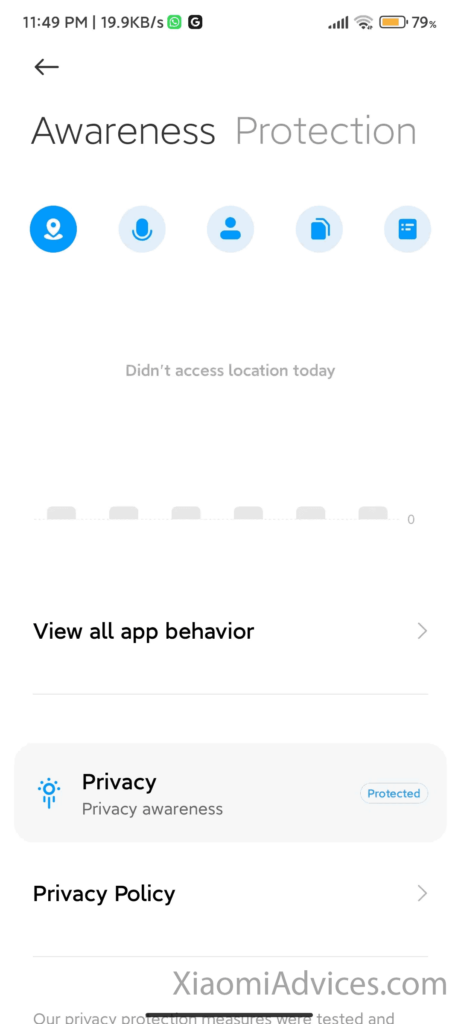 Manage Apps
The Manage Apps Feature in Xiaomi MI Security App is also available as a shortcut in the settings app. This feature lets you view all the system and installed apps on your device. You can uninstall, manage the app, and clear its data. This helps you see how many resources a specific app takes up on your smartphone.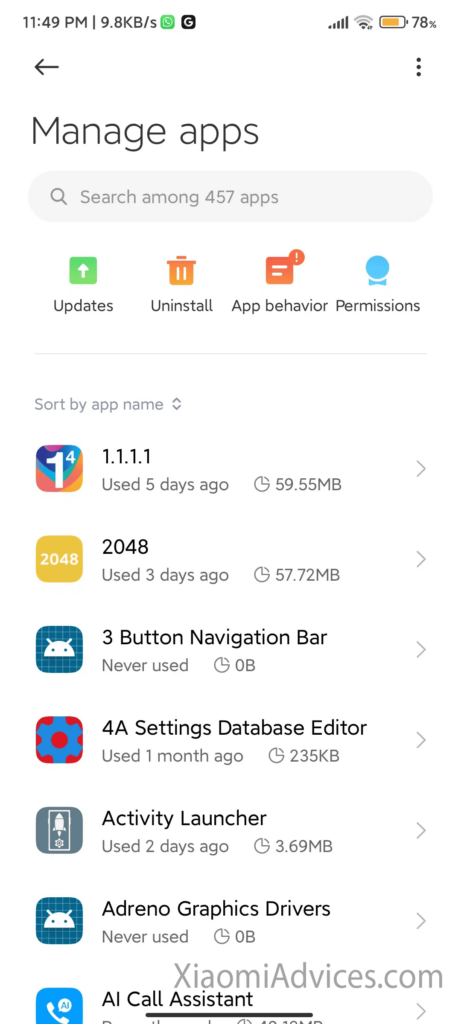 ToolBox
When you scroll down in the MIUI security app, you'll see a feature that displays all the other components that your smartphone supports. We'll discuss each element one by one.
Solve Problems
The Diagnose feature in the Xiaomi Security app is used to check your smartphone for any issues and fix them. It scans your hardware to detect faults or malfunctions and examines your device's performance, network, settings, battery, and other software-related aspects.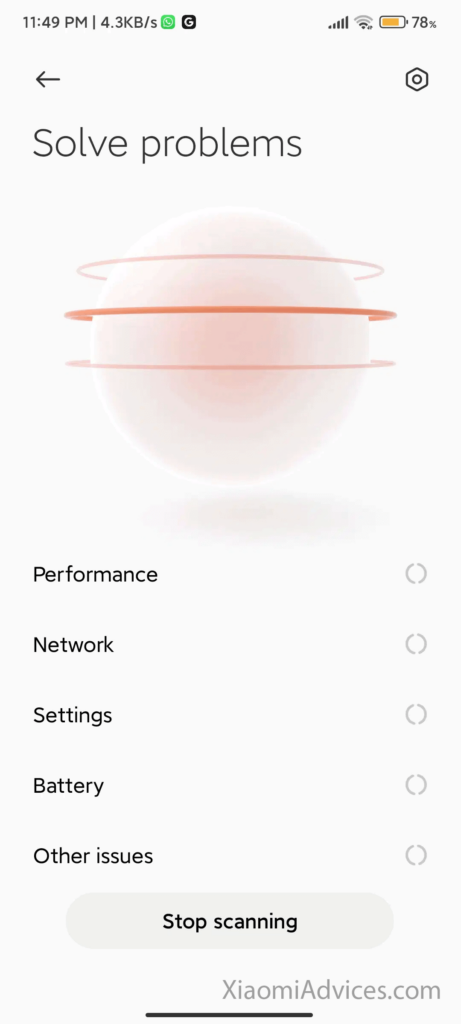 Second Space
The Second Space feature enables users to create a separate space on their device that is isolated from the primary system. Any apps, files, or documents installed in the Second Space will only be stored there, not in the primary system.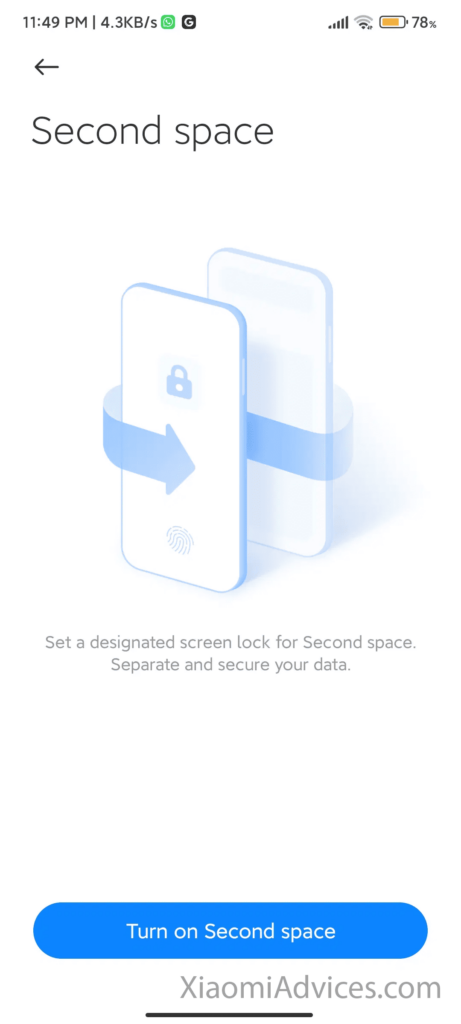 Emergency SOS
This is a handy feature in Xiaomi/MIUI for emergencies. It is not enabled by default, but you can turn it on by tapping Emergency SOS. Once turned on, if you press the power button five times quickly, it will send an SOS text message to your emergency contacts with your location.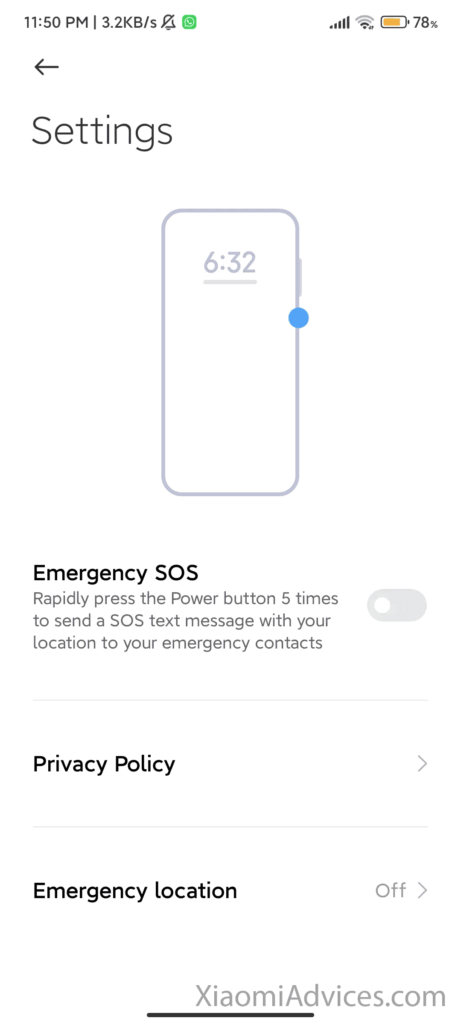 Find Device
This feature helps users to find their lost smartphone by remotely checking its location through Xiaomi's Services. Moreover, users can lock their device remotely if they cannot locate it, making it useless even after a factory reset.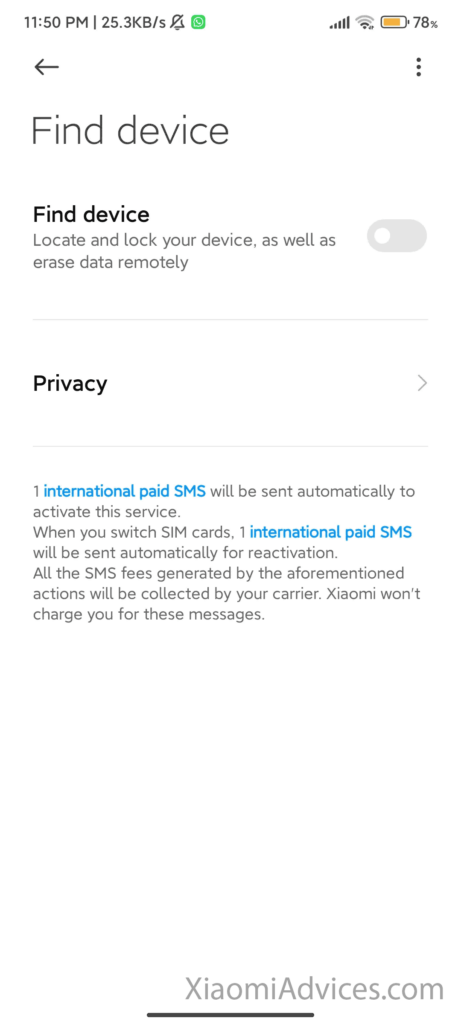 Blocklist
The Blocklist feature is available in the settings, contact, and dialer apps, as well as a shortcut in the Xiaomi Security App. With this feature, users can block unwanted users and their SMS messages.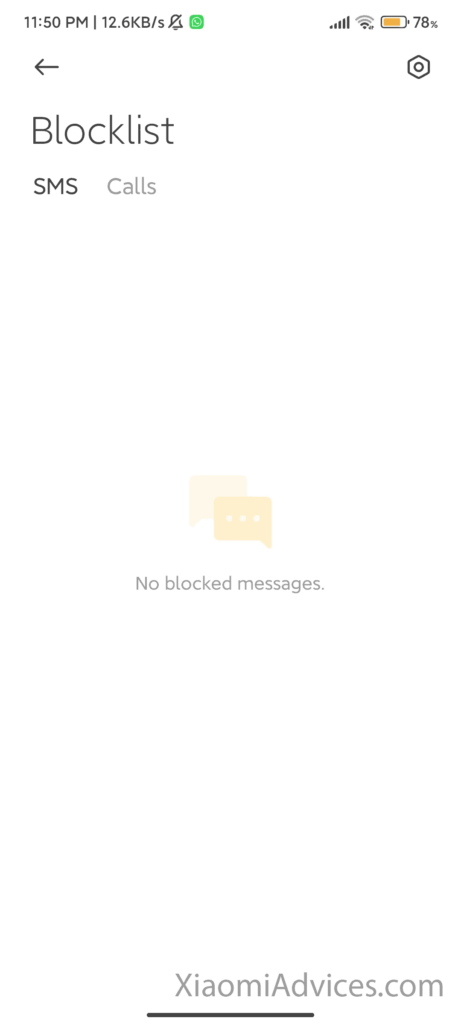 Dual Apps
The Dual Apps feature is similar to the Second Space feature but uses the storage on your primary system instead of a separate one. You can choose any app to use as a dual app with this feature, and you can also turn it off if you've used it before.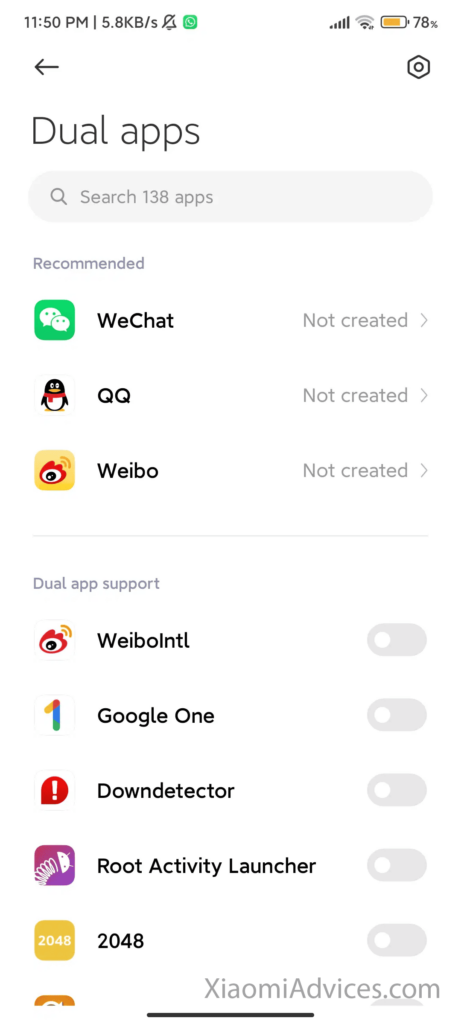 This feature in the Xiaomi/MIUI Security App is the same as the Home Screen Settings shortcut. As a result, users can easily hide or unhide any app from their list with just one switch.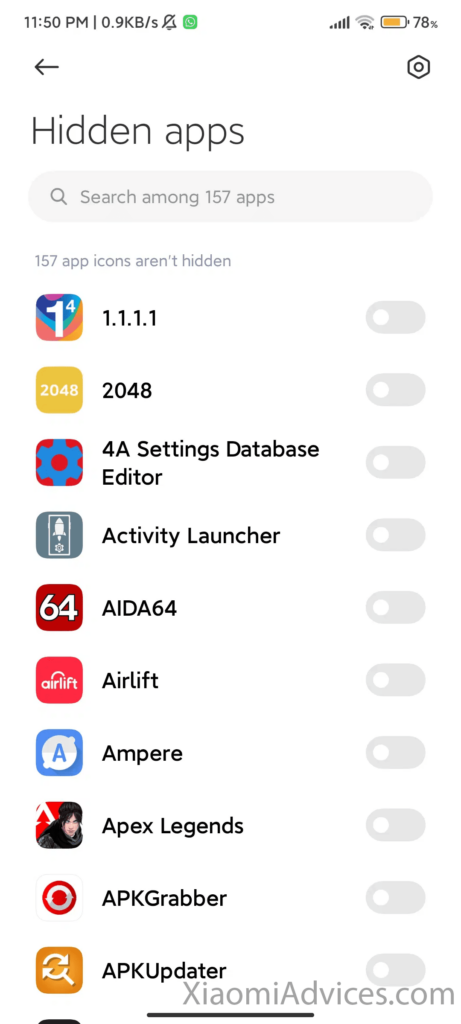 Battery Saver
This feature is identical to the Battery Settings found in the standard Settings App and can also be accessed through a shortcut in the MIUI Security App. In addition, it includes various options to help increase your device's battery life.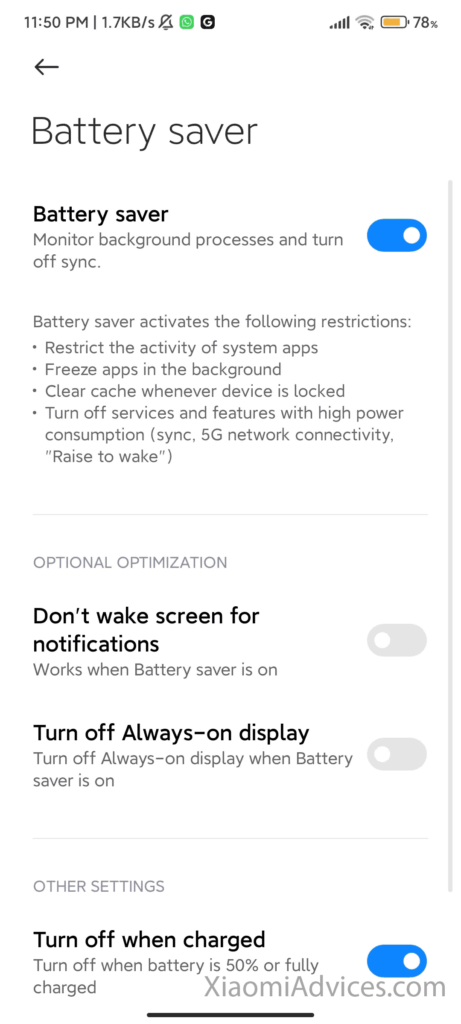 Ultra Battery Saver
As mentioned in the Battery Saver feature, this feature is also present in the Battery Settings and Standard Settings apps. In addition, it is also accessible through a shortcut in the Xiaomi Security app. This feature provides users with options to increase their device's battery life.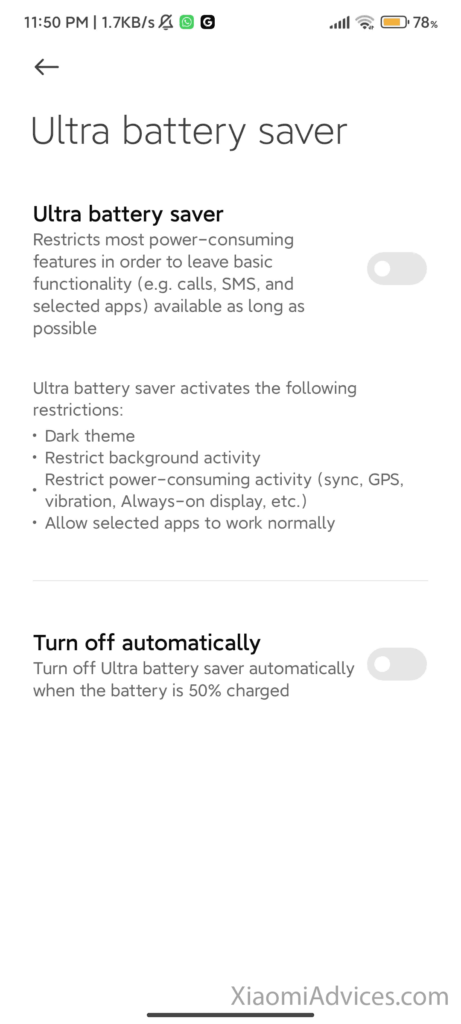 How to Download Mi Security Apk
The newest Mi Security version is V7.7.2-230407.1.3, and it includes the most recent MIUI updates. To put this update on your Xiaomi, Redmi, POCO smartphone, or Black Shark, follow these instructions:
To get the newest version of the Security App, click on the download link from the downloads section below and tap on the apk.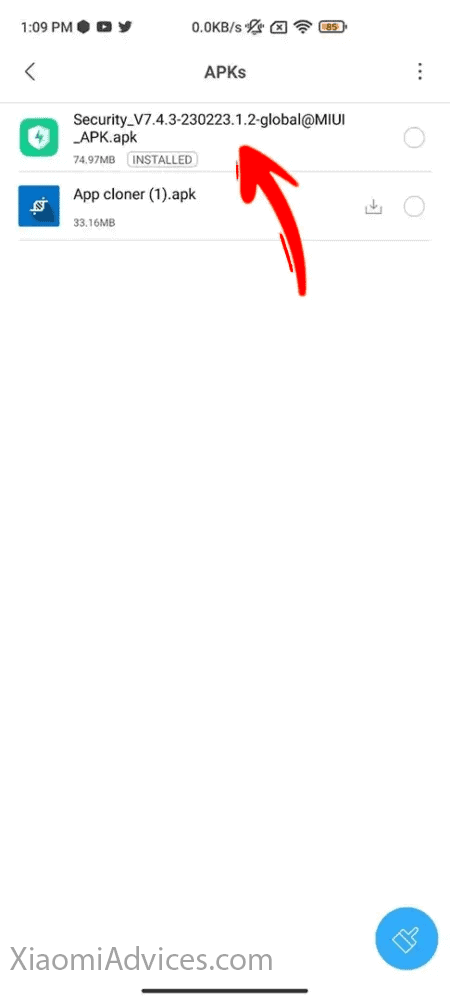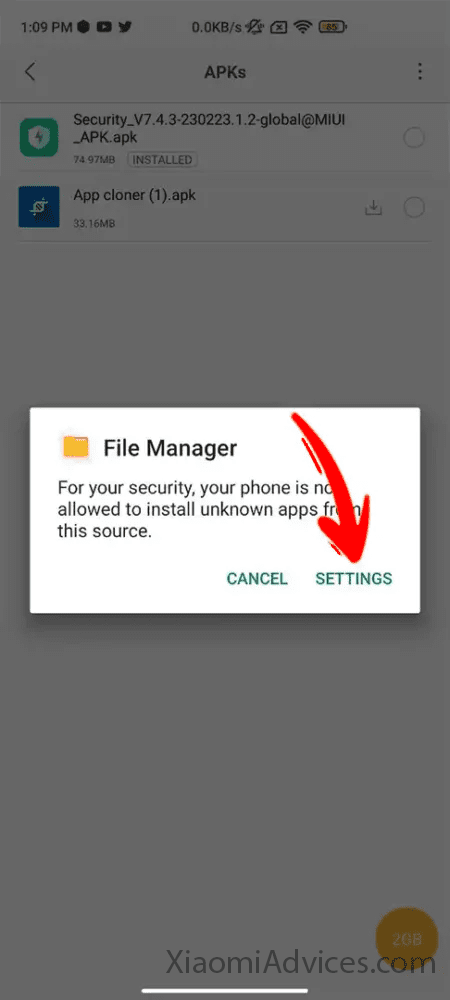 Just follow the instructions on the screen to finish the installation process.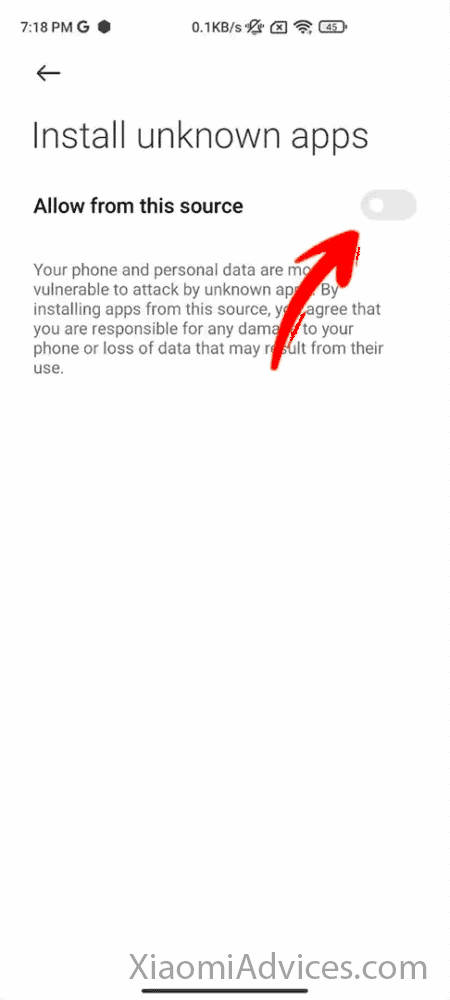 After the installation finishes, you can open the app and start using it to keep your device safe.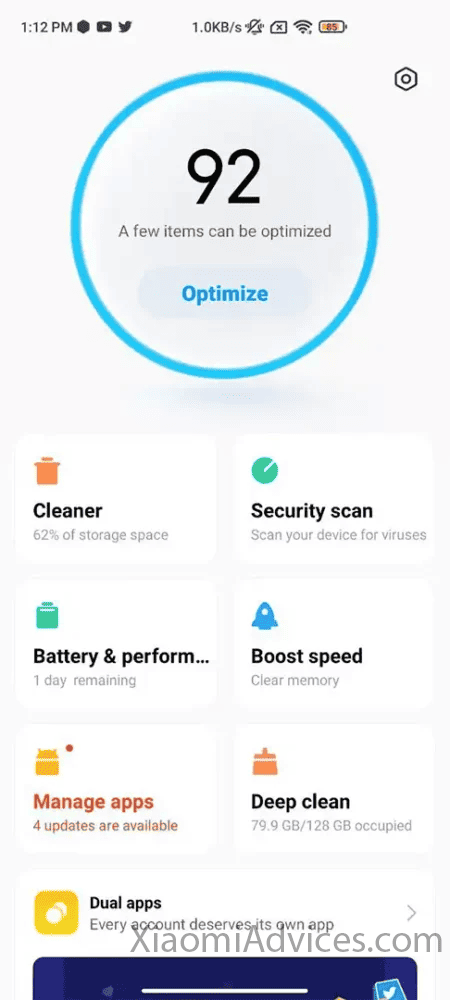 MIUI Security App All Versions
This section includes the past versions of the Xiaomi/MIUI security app for both the China and Global versions.
Download MIUI Security App Global Version
Download MIUI Security App China Version
Below you can download the Xiaomi Mi Security app China version. Currently, no MIUI Security China version APKs available for download. We will add them below once they are made available.
How to Remove the Security App from MIUI
Xiaomi phones have many pre-installed apps, including the Security app. However, some people think this app is unnecessary, and the Mi security app can't be uninstalled on the Xiaomi phone. Still, you can get rid of the newest version by following the instructions below.
To find the Mi Security app, go to your phone's Home screen and look for the app icon.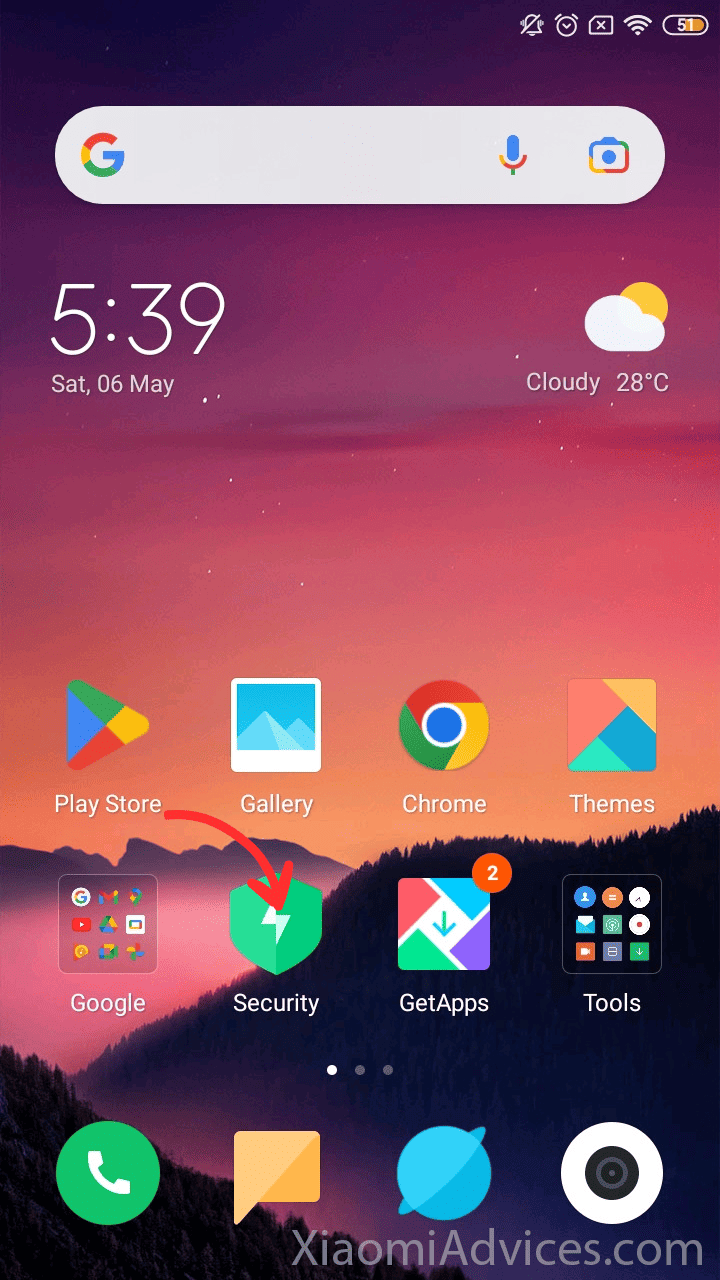 Press and hold the Mi Security app icon and wait for the "App info" menu.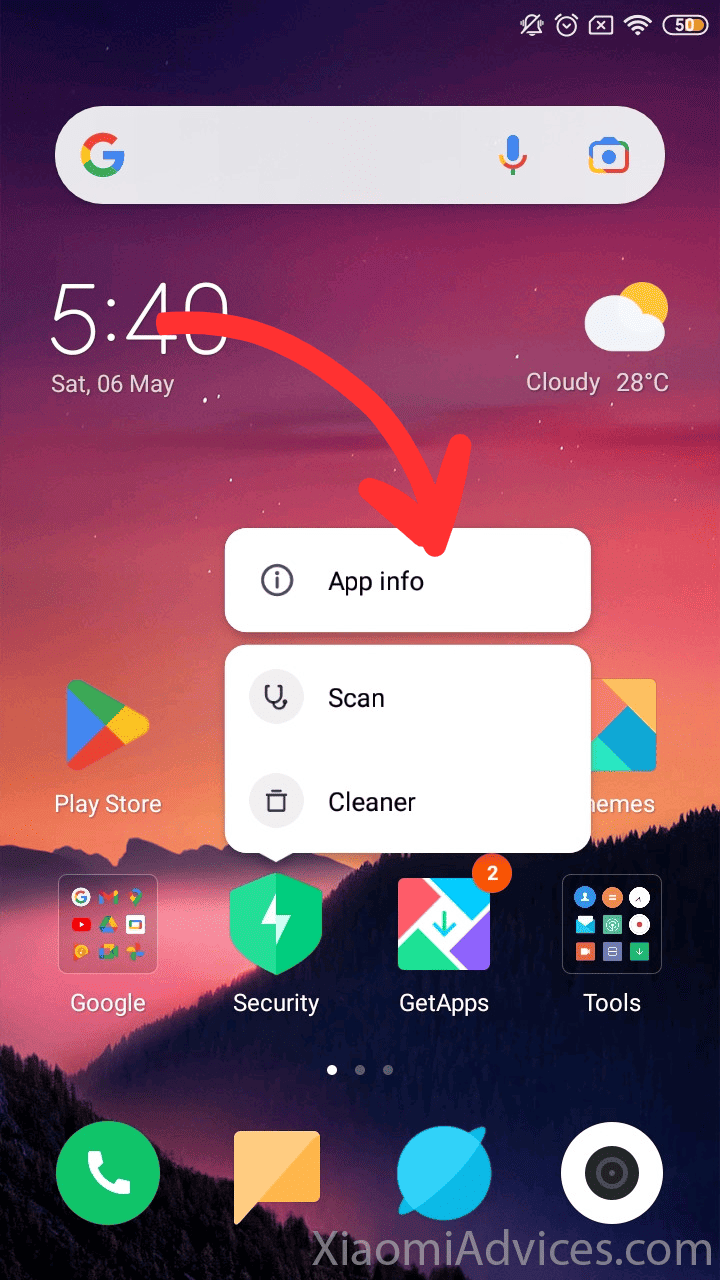 Tap on the "App info" option, and then select the "Uninstall Update" button at the bottom of the screen.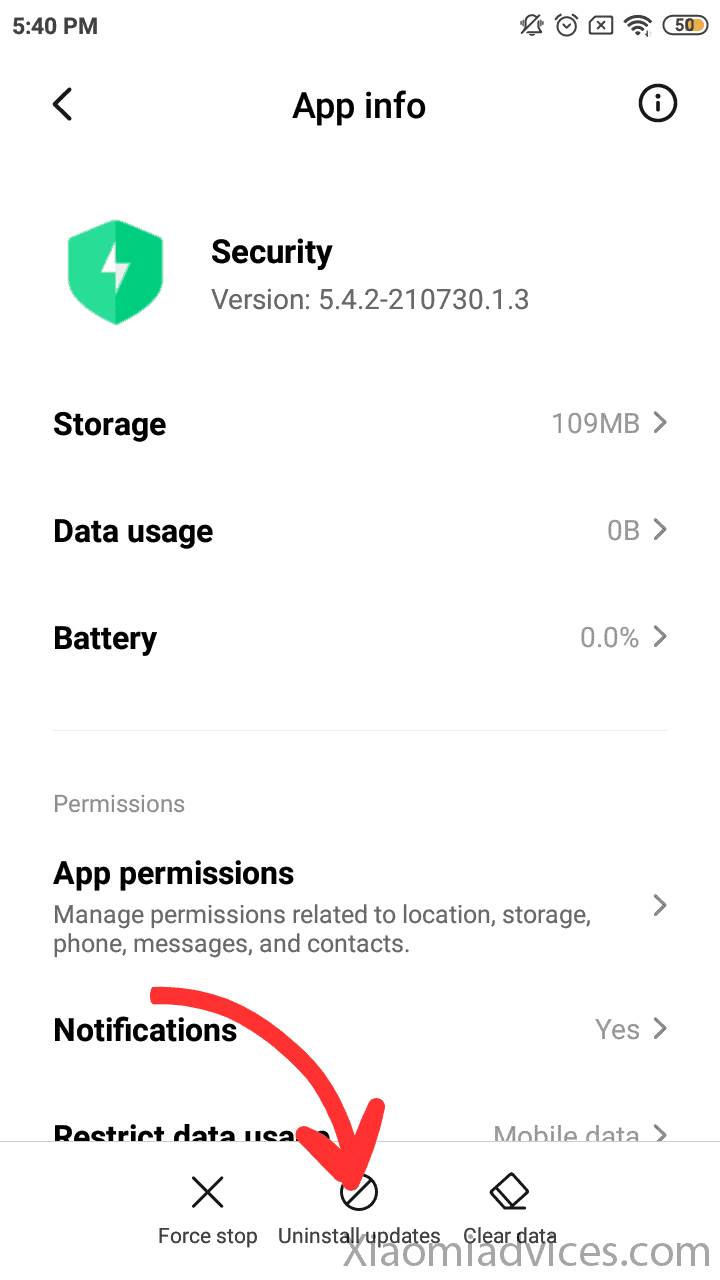 You'll see a confirmation message on the screen asking if you want to uninstall updates. Tap "OK" to confirm.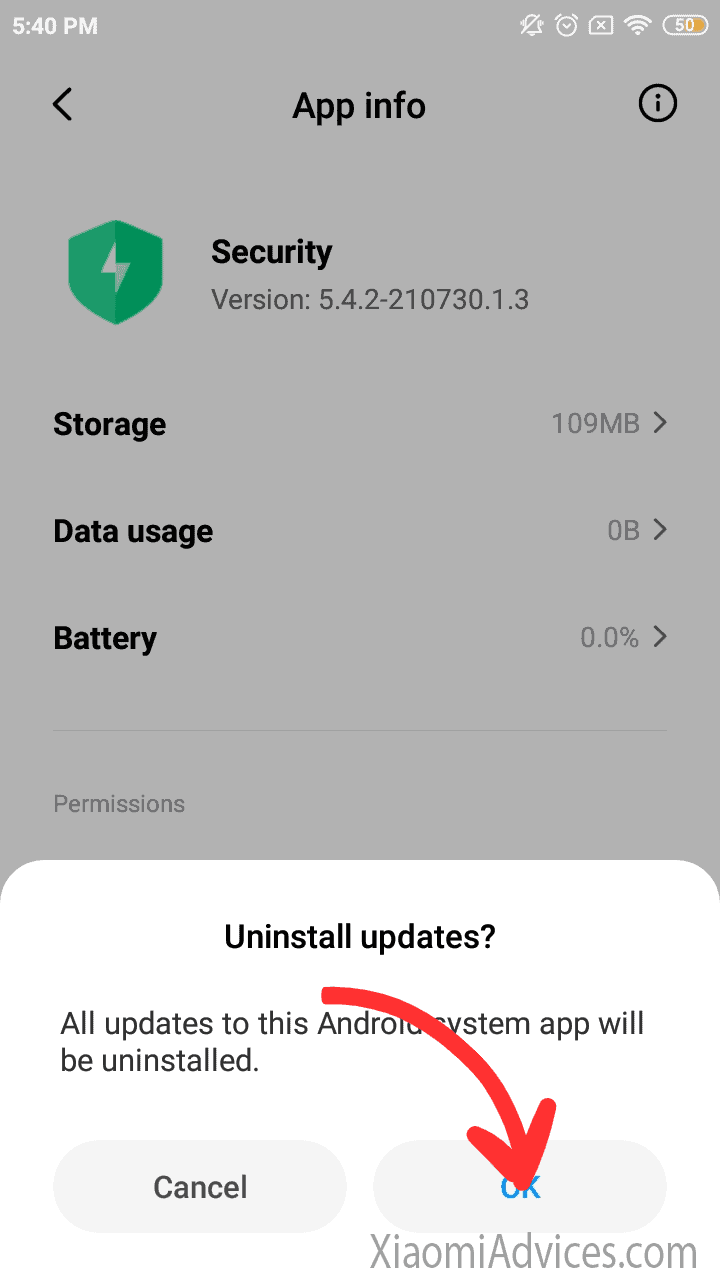 FAQ
Can I use the China version Xiaomi/MIUI Security app on a global version device and vice versa?
No, it can cause problems and may not work correctly.
How can I update the Xiaomi/MIUI Security app if my phone doesn't get updates anymore?
You can search for "#security" in the Xiaomi/MIUI System Updates Telegram channel to find all available versions of the MIUI Security app.
What should I do if I accidentally install an incompatible version of the Xiaomi/MIUI Security app?
If it still works well, you can keep using it. If not, you need to uninstall the updates for the security app. You may have to reset your device to its factory settings if that's impossible.