The beautiful live super wallpapers available on MIUI 12 have been ported to other devices. Super Wallpapers in MIUI are gorgeous live wallpapers, and they are specific to MIUI devices. Unfortunately, these wallpapers are not supported on other devices and ROMs. However, thanks to linuxct from XDA Developers for porting the MIUI Super Wallpapers for other devices.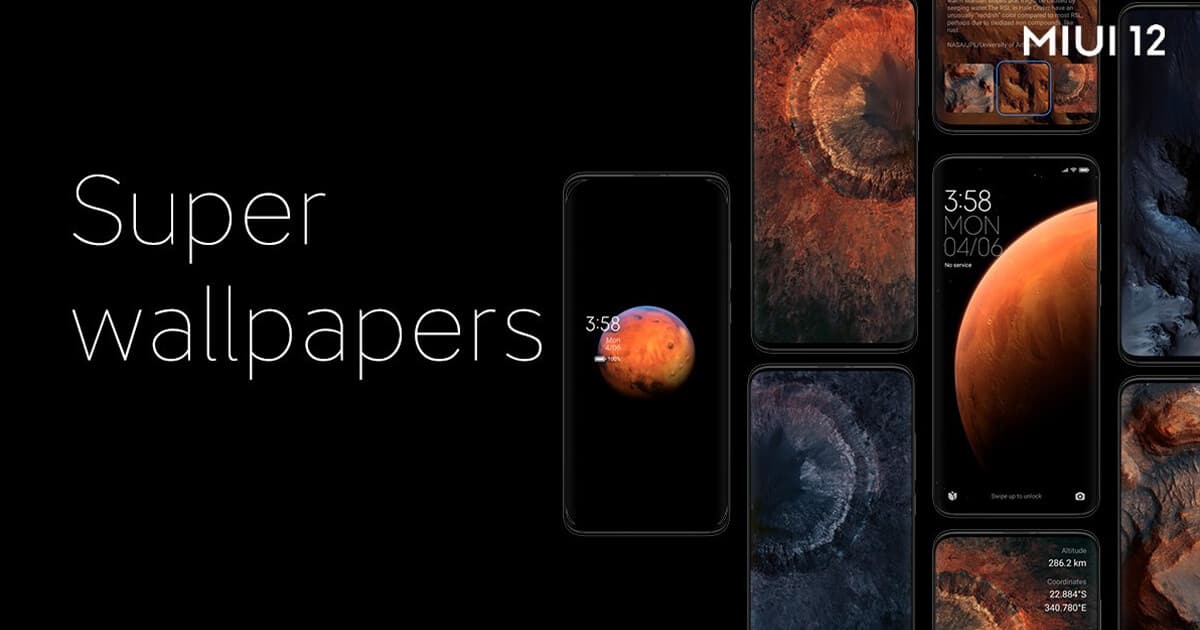 The ported Super Wallpapers include Super Earth, Super Mars, and Super Saturn wallpapers.
Features included with linuxct Super Wallpapers
Ported straight from MIUI 12. All features available in the original MIUI 12 APKs, except for AOD, are also available in these.
Adapted to work on AOSP-based ROMs. Thanks to some custom code linuxct wrote, the unlock effects now work on any Android 8.0+ device.
It offers a wide variety of wallpapers to choose from. For example, you can select from astonishing green sceneries like the ones present in the Forest wallpaper or submerge yourself in the red abyss of Mars, stopping by North Pole's cold Glaciers. (NEW!) And now, with the addition of Saturn, you can check two new beautiful renders of it, one showing its rings in horizontal and the other showing them in vertical.
NEW! Code reworked from the ground up. With the proper help of a VCS tool, all code is now shared among all APKs of each version, making it easier for future updates, and who knows what more surprises are to come… 😉
Known limitations we have in mind so far:
AOD wallpapers won't work nor apply on any device, no matter it being Xiaomi or any other brand. This is due to a restriction with these being signed with my own key instead of your device's OEM platform key.
How to Install Super Wallpapers
Download and install the Super Wallpaper APK you want to apply on your phone from here.
After installing, download the Wallpapers by Google LLC from Google Play Store.
Now, open the wallpapers app you downloaded in Step #2 and scroll down to see Live Wallpapers.
Tap on Live Wallpapers to find all the Super Wallpapers you've installed.
Select the super wallpaper and apply it to your device.
How to Fix Unable to Apply Super Wallpapers Issue?
On some devices, you may face issues applying super wallpapers. This is because the wallpapers app does not display the Open button. Thus preventing you from applying the super wallpaper. Follow the below steps to fix the issue.
Download and install Activity Launcher from Google Play Store.
Open the Activity Launcher app and search for Wallpapers.
Expand the wallpapers menu and tap on the first option.
Now, you should be redirected to the Wallpapers app.
Try applying the super wallpaper now. You'll now be able to apply whatever wallpaper you would want easily.
You can easily create a shortcut for Wallpapers from the Activity Launcher for easier access when you want to apply new wallpaper again.
How to Fix MIUI Super Wallpapers Lockscreen Apply Issues?
Some devices may have trouble applying Super Wallpaper on the lock screen. Follow the below steps to fix this problem.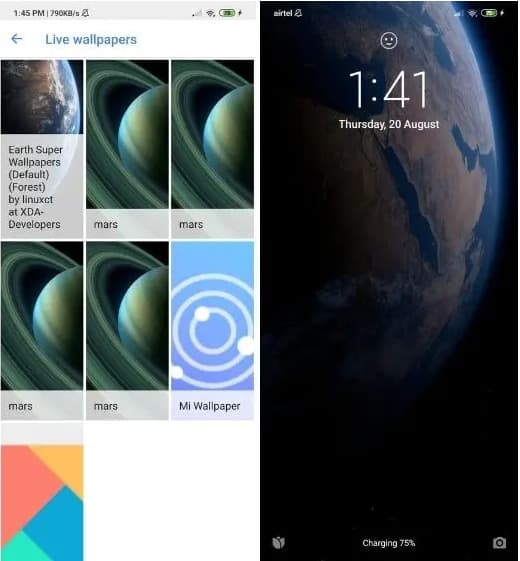 Long press on the Home screen and select Wallpapers.
Select Wallpapers on the next screen to find the new Live Wallpapers section.
Download any live wallpaper you wish by tapping on Download button.
Once downloaded, tap on Apply and Set to both (Home screen and Lock screen).
Now, open the Wallpapers app by Google LLC and go to the Live Wallpapers section.
Select your preferred super wallpaper and apply it to both the home screen and lock screen.