Xiaomi has introduced a great feature in the MIUI 7 which lets you identify Unknown Callers on your Mi phones. Users will receive 'n' number of Sales calls on a single day. Though most of the calls are spam, you need to answer all of them just in case it's something important. So, with the help of "Identify Unknown numbers" feature you can easily detect the spam numbers and avoid their calls.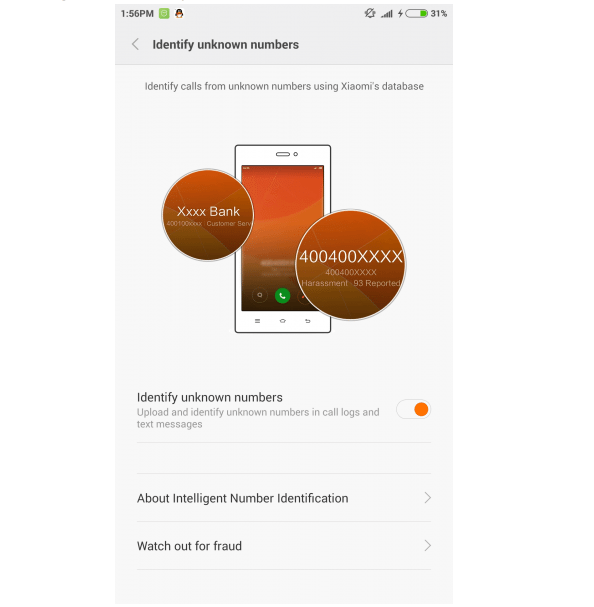 The following is the simple guide to enable 'Identify Unknown numbers' on MIUI 7.
Related: MIUI 7 tips & tricks: How to create People Album and baby Album
How to Identify Unknown Callers on MIUI 7:
Firstly go to Settings > System apps > Phone > identify unknown numbers
Here you have to toggle-on the feature. Doing this, the MIUI automatically uploads and identify unknown numbers in call logs and text messages.
These unknown numbers will be quickly reported to the MIUI community and quickly let you know that the upcoming number is spam or not. So, in this way you can easily avoid spam calls and messages. Also Top 10 Beautiful Live Wallpapers app for MIUI 7
If you have questions related to the above guide, do leave a comment below.