Does your IMEI number of Xiaomi Redmi Note 2 lost and wanted to restore it back, then here we have a guide on how to restore (repair) Xiaomi IMEI number on MIUI 7. The reason behind users losing IMEI number on their respective devices is due to installation of custom rom, and many other issues.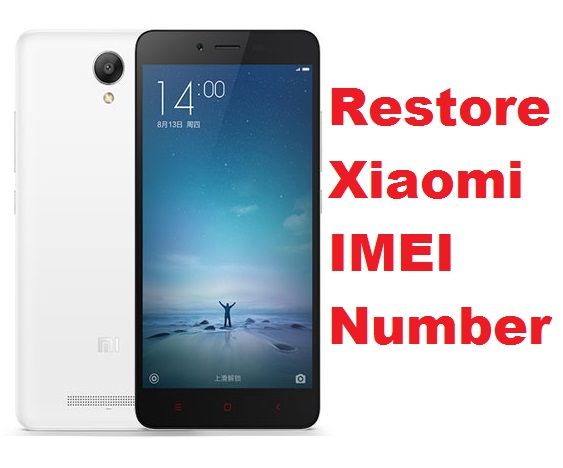 IMEI which stands for International Mobile Equipment Identity is a 15 digit code which gives total information about the handset including its model number and specifications. In most of the devices, users can easily check the IMEI number by entering *#06# into their keypad or else refer the back where the battery is placed. Whenever your device is stolen, you can contact CEIR (Central Equipment Identity Register), and block the device from initiating calls after providing its valid IMEI number. So make sure to record the IMEI number whenever you purchase a new mobile in order to quick access at the time of any loss.
Pre-requisites:
Serial number writing tools (PC side)
Computer
A pre-rooted Redmi Note 2
ES File Explorer should be installed on your device
Note: The following process undergoes changing system files which may sometime brick your device. We should not held responsible for any damage occurs during or after the process. Start at your own risk.
How to Restore IMEI number in Xiaomi Redmi Note 2 MIUI 7
1. Download serial number writing tool from the below download section and extract it on your computer.
2. Launch the tool and enter IMEI 1 and IMEI 2 number in the input box.
3. Tap on the below file in order to generate the MP0B_001
4. Now a new screen will pop-up showing the operation is completed.
5. Now you will find the newly generated IMEI in the file MP0B_001
How to replace IMEI file
1. Download & install ES File Manager on your Xiaomi device.
2. Then connect your device with computer using a USB cable and copy the generated MP0B_001 file to your device.
3. Once copied, disconnect the device from PC.
4. Launch ES File Explorer from app drawer and locate the file. Once found, you need to copy it to the following location – phone / data / nvram / md / NVRAM / NVD_IMEI folder. Thus the new MP0B_001 replace the older file.
5. Then go to file settings and make sure it has rw-rw-rw permission.
6. Restart the device. Now you have successfully restored your Xiaomi IMEI number.
Download Section: