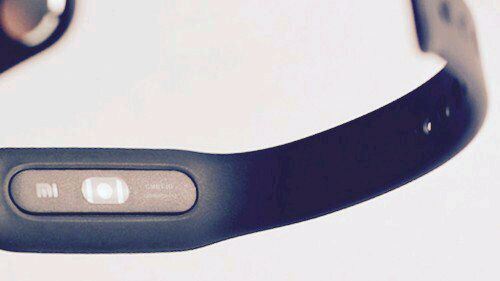 Xiaomi Mi Band successor, the Mi Band 1S with heart rate monitor might be unveiled on November 11th. The day is considered as a Single Day Sales, where many company comes forward and unveils their new product. So, taking the opportunity, Xiaomi is planning to unveil the next generation of Mi Band.
We have leaked photos of Mi Band 1S which clearly shows a heart rate monitor on the back. The Source claims that the latest wearable from Xiaomi is ready for prime time and a launch is expected on November 11th. Considering the price tag, the Mi Band 1s will be priced slightly higher than Mi Band as it comes with heart rate monitor. The Mi Band is available for 69 Yuan, so the latest Mi Band 1S is expected to carry a price tag of 99 Yuan.
The Xiaomi Mi Band is still one of the popular wearables in the current competitive market. The best reason behind its success is low pricing and best battery life. We hope the latest model also create great demand by winning the hearts of the people.