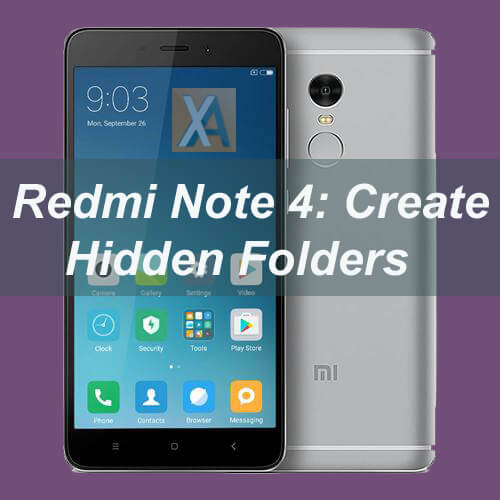 Xiaomi Redmi Note 4 is one of the most successful mid-range smartphone from the Chinese smartphone giant. It is claimed that more than 5 million units of Redmi Note 4 has been sold within six months in India. This clearly shows how much demand the device could have gain starting from its initial announcement on January 23. To remind you, Xiaomi Redmi Note 4 flaunts a 5.5-inch FHD display, powered by a Qualcomm Snapdragon 625 chipset, has 32/64GB internal storage and runs on MIUI 8 based on Android Marshmallow. The price of the device starts at Rs. 9,999.
Like other Xiaomi phones, Redmi Note 4 also comes with special feature called "Hidden Folders". Located under File Explorer, most of the users might not be aware of this feature. Hidden Folders lets you hide all your important files/photos to a safe location protected by a privacy protection password. So, if you wondered how to create Hidden folders on your Xiaomi Redmi Note 4, then here we have brief tutorial on the same.
Related: Download Redmi Note 4 USB Drivers, PC Suite, Mi Flash Tool
1. Firstly, from App Drawer, you need to open File Explorer app.
2. From File Explorer main screen, you need to tap, hold and drag down to access hidden folders.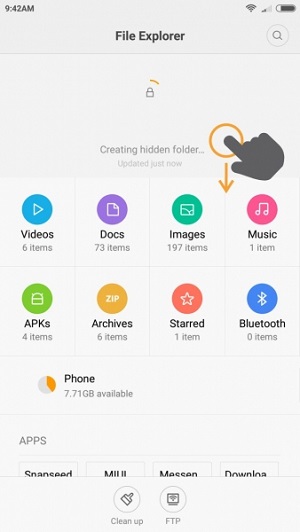 3. If this is the first time you're accessing the hidden folders, you need to create "Privacy Protection Password". This password could be a 'PIN' or 'Pattern' according to your preference.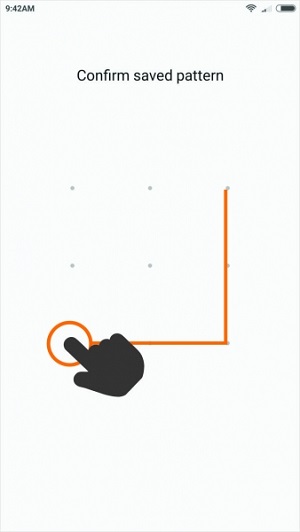 4. After successful creation of password, you'll be taken directly to Hidden Folders.
5. Here you can manage all your hidden files. In order to add a new file, you need to tap on three dots located at the top right corner and then select 'Add files'. You can add this file individually or in a separate folder.
6. That's it! You've successfully hidden all your important files/photos to your Redmi Note 4 Hidden Folders.
7. In case, if you wanted to remove the hidden file, simply select the file and choose 'Unhide'. Here after, the file will be no longer appears on your device hidden folders.
That's the tutorial helpful? Do let us know in the below comments.
Also: Xiaomi Redmi Note 4 – Tips, Tricks and Tutorials