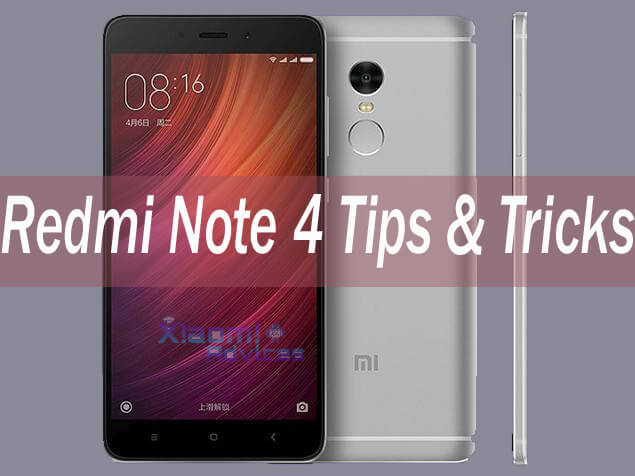 Xiaomi Redmi Note 4 is one of the hot selling Android smartphone in the Indian market. The company has sold over 1 million Redmi Note 4 units in just 45 days of its initial launch. For all those users who have been enjoying this smartphone, here we have shared best Xiaomi Redmi Note 4 tips & tricks to make it even better. Starting from display to camera, there are number of tricks and tips for better user experience.
Just to recall, the Redmi Note 4 flaunts a 5.5-inch Full HD display and comes in three variants – 2/3GB RAM + 32GB storage and 4GB RAM + 64GB storage. It has hybrid dual SIM support and runs on Android 6.0 Marshmallow with MIUI 8 skin on top. There is a 13MP rear camera with PDAF, dual-tone LED flash, f/2.0 aperture and a 5-megapixels front facing camera. Under the hood, there is a 2GHz Octa-Core Snapdragon 625 processor coupled with Adreno 506 GPU. There is a 4100mAh non-removable battery on the back. Also how to unlock bootloader of Redmi Note 4.
Xiaomi Redmi Note 4 Tips & Tricks:
1. Shake to rearrange the app icons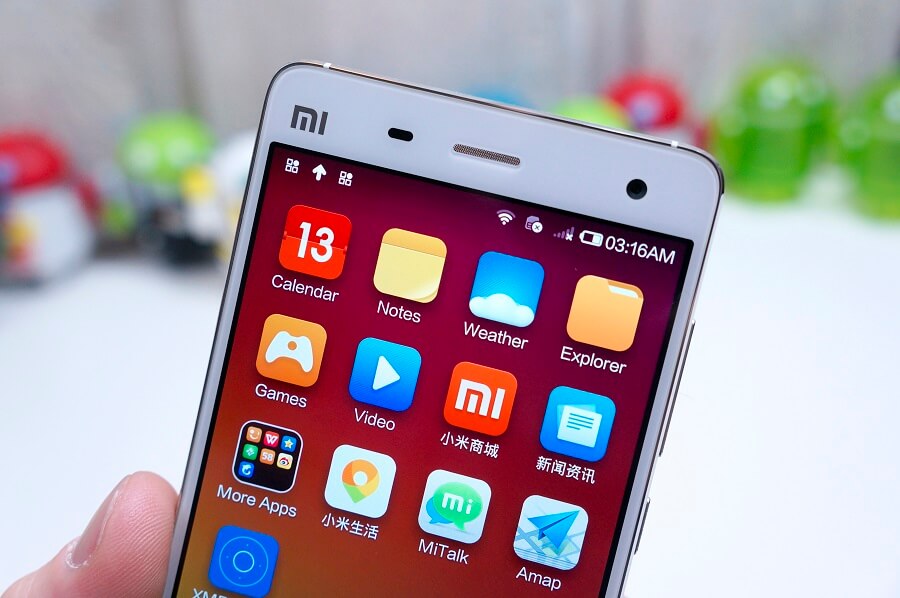 After uninstalling an app on your Redmi Note 4, it shows an empty space where previously it contained app icon. These looks really annoying and most of the users wanted to rearrange the icons. So, if you're one who wanted to quick arrange the icons then do follow the below steps –
Long tap an empty area on the Home screen.
Shake your phone.
You can also fill empty spaces automatically from the device's Settings > Home screen > Turn on Fill empty cells.
2. Enable Developer Options
Launch Settings App on your device.
Tap on About Phone.
Next you need to tap MIUI version for 7 times.
You can find the Developer options in your device's Settings > Additional settings.
3. Transfer files using FTP server
In case, if you're unable to transfer files between your phone and computer using a USB cable, then FTP server is the another option to get files transferred. Here is the quick steps on how to do it –
Launch the Explorer app.
From Categories options, tap FTP > Start server.
Once the server starts, you can then use a FTP client on your computer to connect to it for file transfer.
4. How to take a Screenshot
Looking to capture your Redmi Note 4 screen? You can follow any of the below methods:
Drag down the toggle panel from top of the screen, and tap on Screenshot icon.
Press and hold Menu button + Volume down button.
Press and hold Power button + Volume down button.
You can also take a scrolling screenshot of an entire webpage. For this, you need to take a normal screenshot by following any of the above methods and then tap the generated thumbnail followed by the Scroll button. You can also check how to take a screenshot on Xiaomi phones.
To view the screenshot, go to Gallery > Screenshots.
5. Double tap screen to wake
This is one of the cool feature found on most of the Xiaomi phones running on MIUI 8 and above. With this feature, there is no need to press the power button to wake up the phone.
Go to device's Settings > Display.
Turn on Double tap screen to wake.
6. Use your Redmi Note 4 with one hand
As the display size of the Redmi Note 4 is much bigger, most of the users finds it difficulty in using one hand. For all those users, there is a special mode called One-handed mode. To enable this mode, just swipe from the Home button to either the Back or Recent button. That's it! Now you've smaller virtual screen which can be easily operated single handed.
There will be three virtual screen size options which can be set from the path Settings > Additional settings > One-handed mode.
7. Enable Night Mode
If you really like reading at night, then turn on the Night mode (Read mode) to have dark background and white text.
8. Hide a folder (Music & videos)
If you have personal images that you don't like to show on your device Gallery, follow the simple trick.
Open Explorer.
Drag down to access the Hidden folders.
As this is the first time you're adding files to hidden folders, you need to create a security password for this.
Then you need to create a new folder and tap on "Add". Here you need to select the files which you don't want to show on your Gallery app.
Similarly you can also hide music and other documents to the hidden folder.
9. Record calls manually or automatically
Unlike other Android phones, Xiaomi phones comes with built-in call recorder app which can record calls automatically or manually.
To record calls automatically, go to Settings > System apps > Phone > Call recording and turn on "Record calls automatically". There is also option whether to record all incoming calls or just the selected numbers.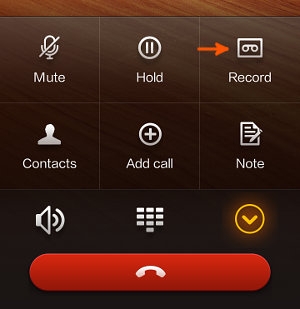 To record calls manually, press record button on the screen whenever you receive/make a call.
10. Launch Camera app using the Volume down button
If you wanted to take a really quick picture when your Redmi Note 4 is in standby mode, simply press the volume down button twice. This is a built-in feature which can be enabled from Settings > Lock screen & password and toggle on the "Launch Camera" option.
11. Brighten your screen quickly
Simply you need to press the Volume up button and Menu button at the same time to quickly increase the brightness of your phone's storage.
12. Quickly turn on flashlight using Home button
If you think that turning on flash light from the toggle bar is too slow, simply long press the Home button to start flash light.
13. Get Phone complete information
Open Settings app > About phone and tap on Internal memory for 4 times. From here you can check device IMEI number, battery info, usage statistics, and WLAN information.
14. Perform hardware test
If you wanted to test hardware of your Redmi Note 4 smartphone, you can choose any of the following methods to access hardware test menu –
Dial *#*#6484#*#*
Open Settings app > About phone > Tap Kernel version for about 5 times.
15. Set apps to launch quickly from Lock screen
Xiaomi Redmi Note 4 comes with a cool feature which lets you launch two different apps directly from the lock screen itself. Users can manually set this two apps you want to launch from lock screen.
Open Settings > Lock screen & password > Lock screen shortcuts.
Choose the app you want to launch from lock screen.
16. Set Child Mode
As the name itself suggest Child exclusive mode where you can block or limit apps before giving it to your kids. You can turn this special mode from Settings > Additional settings > Child mode. Toggle on the Child mode and enter your device protection password. Check all the apps you wanted to hide from your kids. To exit, do check our guide on how to exit Child Mode on MIUI 8 phones.
17. Show battery level in percentage
The Redmi Note 4 is powered by a massive 4100mAh battery. With battery level in percentage, one can easily know how much battery life left on your device. Read on to set battery level in percentage on your Redmi mobile –
Tap on Settings > Notifications & status bar > Battery indictor.
Choose Percentage.
18. Use Google Assistant to do things for you
Simply long press the home button and ask Google Assistant to perform task for you.
19. Change the carrier name
If you wanted to display your name instead of carrier name in the status bar, just go to Settings > Notifications > Edit carrier name. Here you can enter a custom text of your choice.
20. Take Selfies using fingerprint scanner
Selfies/ photos using the fingerprint sensor is another trick most of the Redmi Note 4 users might not be aware. Register a fingerprint from device settings and launch camera app. Start enjoying taking pictures by just placing your registered finger on the scanner.
21. Use volume buttons for page scrolling
If you wish to scroll up and down webpages with the physical buttons, turn on Scroll using volume buttons in the browser's settings.
If you have any other tricks ans tips apart from the above list, do let us know in the below comment section as we'll include the same above. Don't forget to share the post with your friends on social media and let them enjoy Redmi Note 4 tips & tricks.
Related posts: