Many Xiaomi MIUI 7 users may have locked their devices due to number of wrong entry of password continuously. The password may be a Pattern or PIN. But here after there is need not to worry as we have come up with a simple tutorial to reset security lock on all Xiaomi Redmi (Redmi 3/Pro, Redmi Note Prime, Redmi Note 3) & Mi (Mi4S, Mi4i, Mi4C, Mi5) MIUI 7 devices.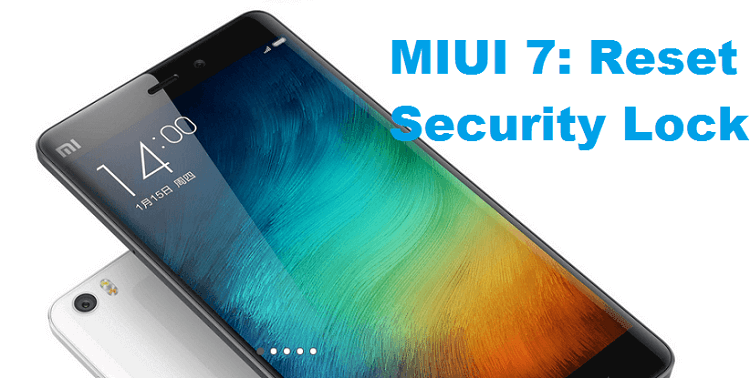 The good thing about this procedure is that you need not to perform hard reset which in turn results in data loss. Simply the device should be connected to internet and signed in Google or Xiaomi account.
Reasons behind resetting security lock of your MIUI device
You put the device into pocket and forgot to turn off the screen.
Your kid played with the phone
May be your friends entered wrong password several times
You might be simply forgotten the password
Guide to Reset Security Lock on Xiaomi Mi & Redmi MIUI 7 devices
1: Firstly you need to select the Forgot Password option at the bottom of the device screen.
2: In the next screen, you can use any of the Google or Xiaomi account to reset the password. It is recommended to go with your Xiaomi / Mi account.
3: Now you need to sign in to your Mi account by entering valid login essentials.
4: That's it! You have successfully removed the security lock from your MIUI smartphone. You'll now access your device.
5: In order to set up new security password, just go to settings > Additional settings > Lock screen & password and choose any one of the following: PIN, password or Pattern lock. If you own Redmi Note 3 or Mi5, then check the link to setup & use fingerprint scanner.
If you have any other MIUI 7 queries or issues, do let us know in the below comment section. Also do share the post with your friends on Facebook as this might be useful in resetting the security lock on their MIUI 7 devices.