Xiaomi, the Chinese smartphone giant always offered various range of devices at an affordable price tag. Like other Android devices, these MIUI device users also experienced several issues and problems. One of such issue is the over-heating of Xiaomi phones especially the Redmi Note 3 and Mi5. So here we have a simple guide which will let you fix over-heating issue on Xiaomi mobiles.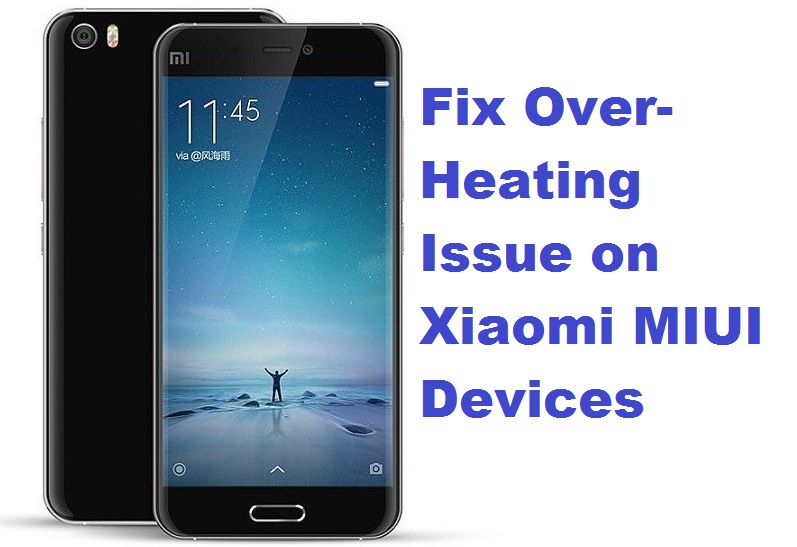 The following guide is compatible for majority of the Xiaomi devices including Redmi Note 2, Mi Max, Mi Pad 2, Redmi 3/3X/3S, Mi4C, Mi4S, Mi4i, and Mi5.
Fix Over-Heating issue on Xiaomi MIUI smartphones:
Solution 1: Update to latest version
There are many reasons behind a smartphone getting over-heated as it is equipped with various apps and features. So, first you need to confirm whether the device is on latest firmware. The manufacturer always releases latest MIUI OTA updates from time to time in order to fix various issues including the over-heating. So manually check for updates from the path Settings > About phone > System Update or else by using "Updater" app under the "Tools" folder. If available, simply download and install by following the on-screen instructions. Also how to reset security lock in MIUI 7 devices
Solution 2:
If the above update process solution does not worked for you and still the problem persists, then try to remove all the bloatware apps from your MIUI 7/8 device. These apps may cause the heating issue and so try to uninstall or disable them from settings. Also remove all the useless application which you have downloaded from Google Play Store.
Solution 3: Avoid using duplicate chargers
Yes, using duplicate chargers also becomes a reason for your device getting heated-up. So always use the original charger which comes along with the device package.
Solution 4: Remove widgets and Live Wallpapers
Try to remove widgets and live wallpapers from your device and notice the difference. By now you might have successfully resolved the over-heating issue on your respective MIUI devices.
For any queries, leave a comment below.