Updating a Xiaomi Android smartphone is always a simple task for all users. All the Xiaomi phones consist of the Updater app which helps in smooth downloading and installing the latest firmware. But the thing doesn't go well for all the handset users. Few of them have a complaint that they are unable to update their handset via OTA due to the Updater App failure.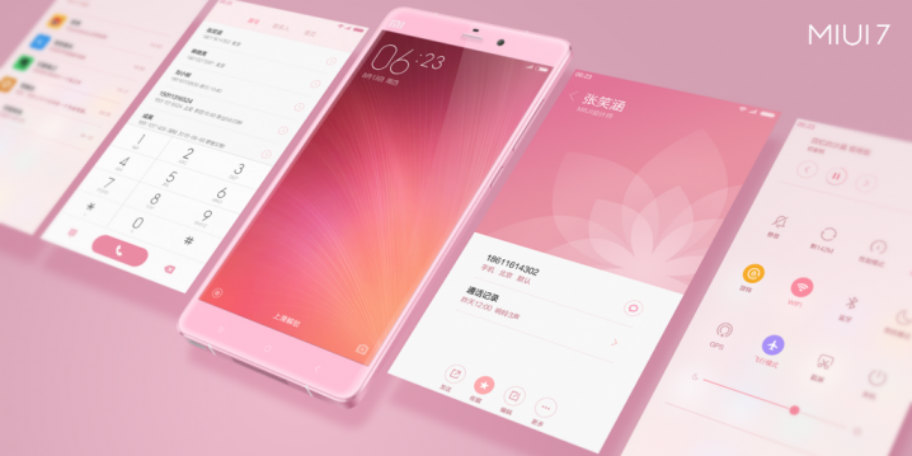 So here below is the simple tutorial to update your smartphone using the MI PC Suite and Updater App.
Requirements:
Make sure you are login with the MI account on your smartphone.
The latest update should be available to install on your handset.
The charging percentage should be more than 80% to avoid unnecessary power-off in-between the procedure.
Procedure to Update Xiaomi Phone via OTA if Updater App fails to Update:
Step 1: Download and install MI PC Suite on your PC/laptop.
Step 2: Now make a valid connection between your smartphone and PC with the help of Xiaomi standard USB cable. Once the device is connected, all the files will be displayed on your PC.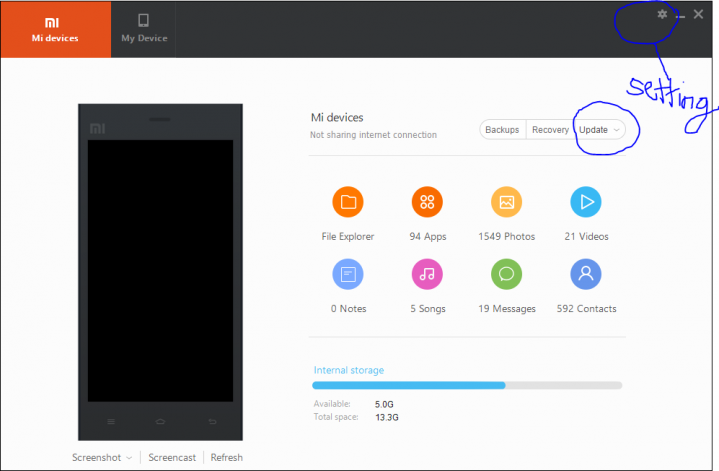 Step 3: Tap on 'Update' from the MI PC Suite to confirm that there is a new update available for your device. If you see the latest update available, then you can proceed to the next step by closing the Firmware updates window without updating.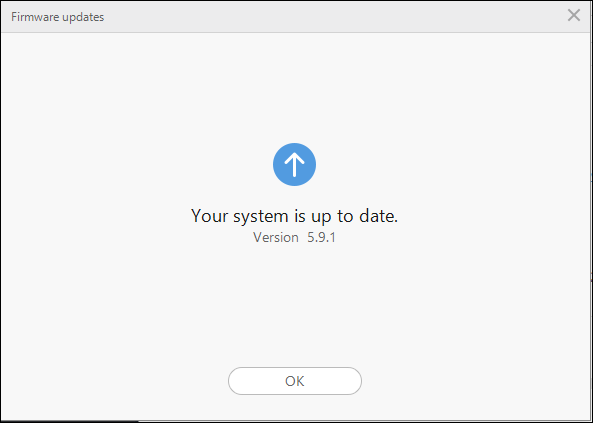 Step 4: Next open settings in MI PC Suite and then open settings in Mi PC suite UI.

Step 5: Now select storage options from settings and open the download folder. There you will find the 'ROM' folder which contains the full ROM files of your particular handset.

Step 6: You need to go back to folder MiPhoneManager where you will find a list of various folders. There you will find a folder called "OTA" which downloads and saves various OTA files at the time of the update.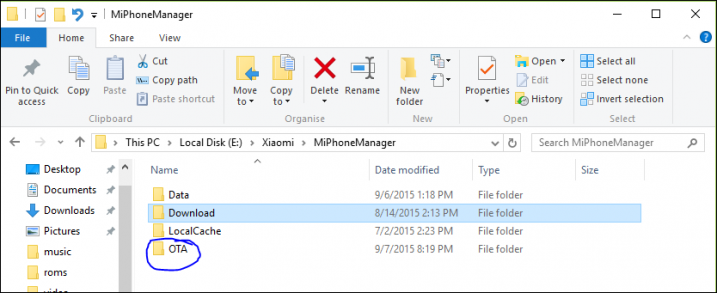 Step 7: Leave the folder and go to MI PC Suite and select an update again from the options. Now start the update process and then switch back to OTA folder which you have minimized in step 6.
Step 8: Open the OTA folder and notice that the files will be in a Td and cfg extension when the update process is running in MI PC Suite. As soon done with the process, the Td and cfg file extension will be converted to a .zip file extension.

Step 9: Now copy these files to your PC and later transfer to the storage of your Xiaomi handset. Now you can flash the latest firmware using the Updater app or else you can also install from the Mi recovery.
Thanks to Krishlav you have made Xiaomi users update their handset even though Updater App was unable to process by sharing the simple tutorial in the MIUI Forum along with images.
If users face any difficulty during or after the procedure, do let us know by leaving a comment below.