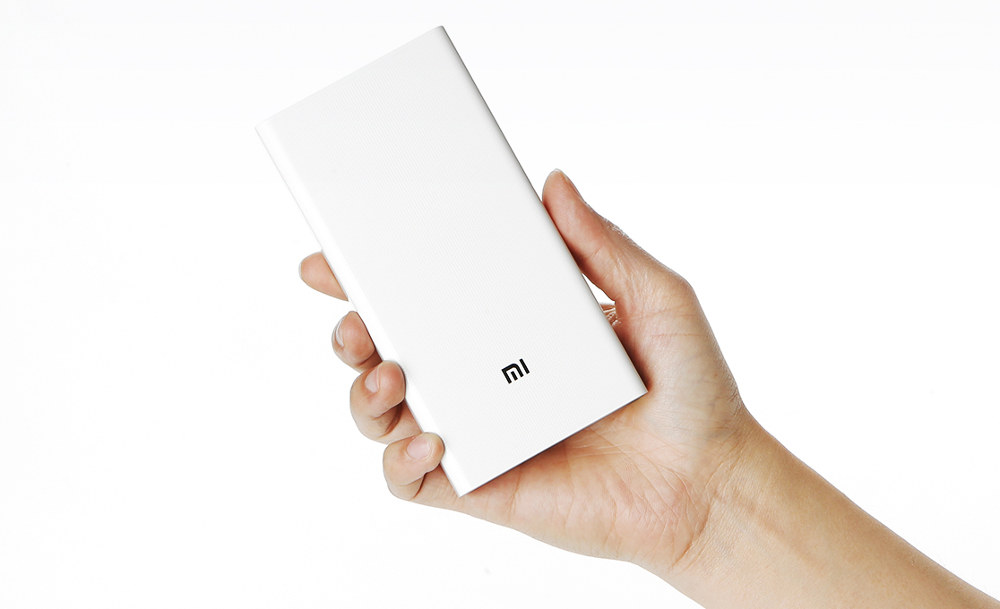 Earlier a leak of Mi 20000mAh power bank surfaced on its official Mi.com website and today the company has officially announced the powerful 20000mAh power bank in China for $24. Xiaomi already had a great success with other capacity power banks like 5200mAh, 10400mAh and 16000mAh all over the world and wants to continue with its latest 20000mAh power bank. Xiaomi also announced Mi Band 1S with Heart Rate monitor for $16. The power bank is available to purchase on GearBest online retailer store.
Xiaomi 20000mAh Power Bank Specifications, Features
It is designed by Texas Instruments and like all the other Mi power bank it also comes with nine layers of circuit protection. To provide better grip and prevent scratches, company has included the ABS plastic body totally different to that of Aluminium body in previous Mi power banks. Though the capacity is increased to 20000mAh, it weighs just 338 grams lighter than 350 gram 16000mAh Mi power bank. So, we can say Xiaomi has done a superb job for giving a compact design to the high capacity power bank.

The 20000mAh Mi Power bank includes a total of six 3350mAh high-capacity batteries made by LG/Panasonic and supports Qualcomm Quick Chrage 2.0. Due to QC 2.0 feature, the power bank can be fully charged within 5 hours and up to 11000mAh within 3 hours. . So, this feature adds to the list of top reasons to buy Xiaomi Mi 20000mAh power bank.
The company as allocated the micro USB slot for charging, LED for battery level indication and two standard USB slots for output at the bottom of the power bank. On the side, you will notice a power button.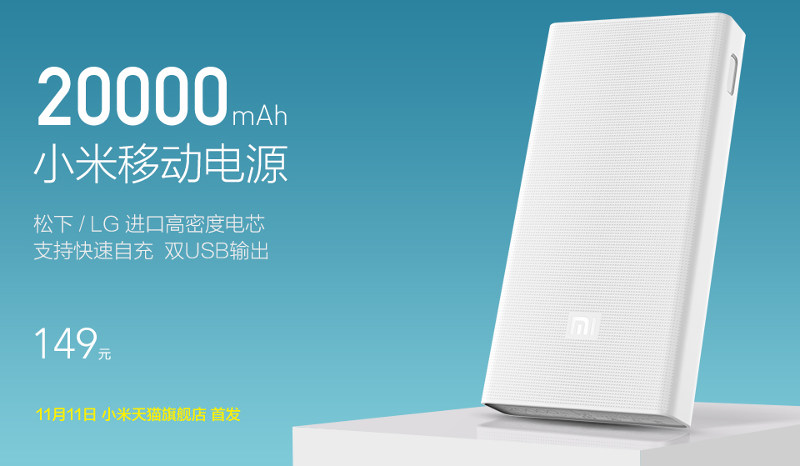 Price of Xiaomi 20000mAh Power Bank:
The Mi 20000mAh power bank will be available to purchase starting from November 11th only on Mi.com with a price tag of 149 Chinese Yuan (Rs. 1554 approx.). No details on global announcement of the power bank.