Are you looking to purchase a two-wheeled self-balancing electric scooter this New Year 2016, then here we have a great deal to grab. Xiaomi 700W Balance Stand up Electric Scooter is available to purchase for just $380.99 only on GearBest for a limited time. It is more flexible, easy to drive, and will be much useful for office users and other Teenagers. Let's have a detailed specification overview of Xiaomi Electric Scooter.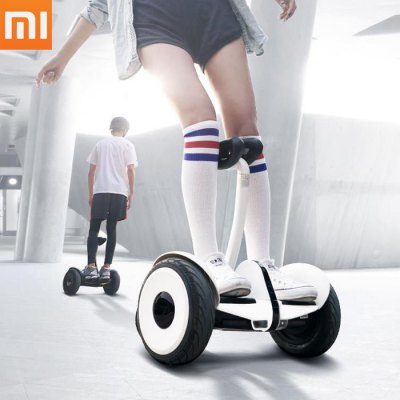 Original Xiaomi 700W Balance Stand up Electric Scooter:
The Xiaomi self-balanced electric scooter includes 2 engines with a power rate of 350W which makes the scooter to drive 4 times faster than walking speed. It can be drive with average speed of 16km/h and covers 22km has driving distance. Due to high stationarity and balancing quality, the Xiaomi scooter can be drive through 15 degrees abrupt slope. Due to high quality engines, the noise of the scooter is minimal and there is no need of daily maintenance.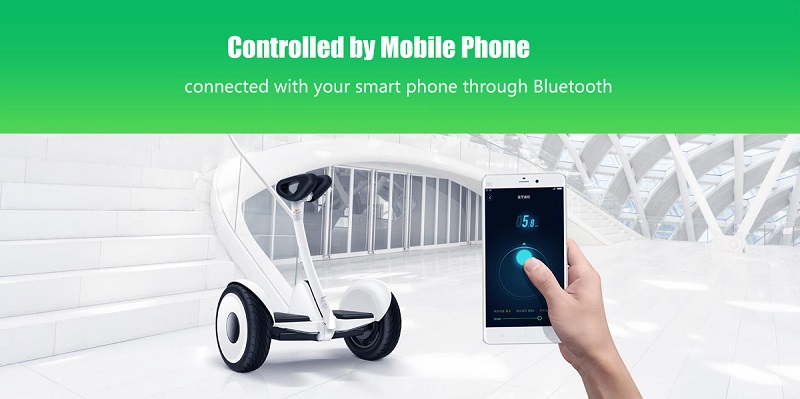 The scooter can be drive on any surface like Ceramic tile, small obstacle, road with stand, and rainy days/wet road. The most interesting thing about Xiaomi self-balancing scooter is that it can be controlled by Smartphone. For this, you need to download and install an App named Ninebot on your smartphone. With the help of the app, you can also diagnose vehicle condition and do individual settings.
It includes 1860 lithium battery pack which can be charged to 100% in just 4 hours. The product weighs just 12.8 kg and measures 23.58 x 9.83 x 23.58 inches.
Price, deals, offers, coupons:
The Xiaomi self-balancing scooter comes in Black and White colors and is priced at $380.99 only on GearBest online retailer store. It is a limited time offer, so grab the deal by visiting the below link.
For more deals and offers on Xiaomi products, do click HERE.