Google has officially announced Android 13 at Google I/O 2022 keynote, and the final release of Android 13 is expected to arrive in Autumn 2022. Similar to other Android devices, Android 13 Update is available for Xiaomi devices.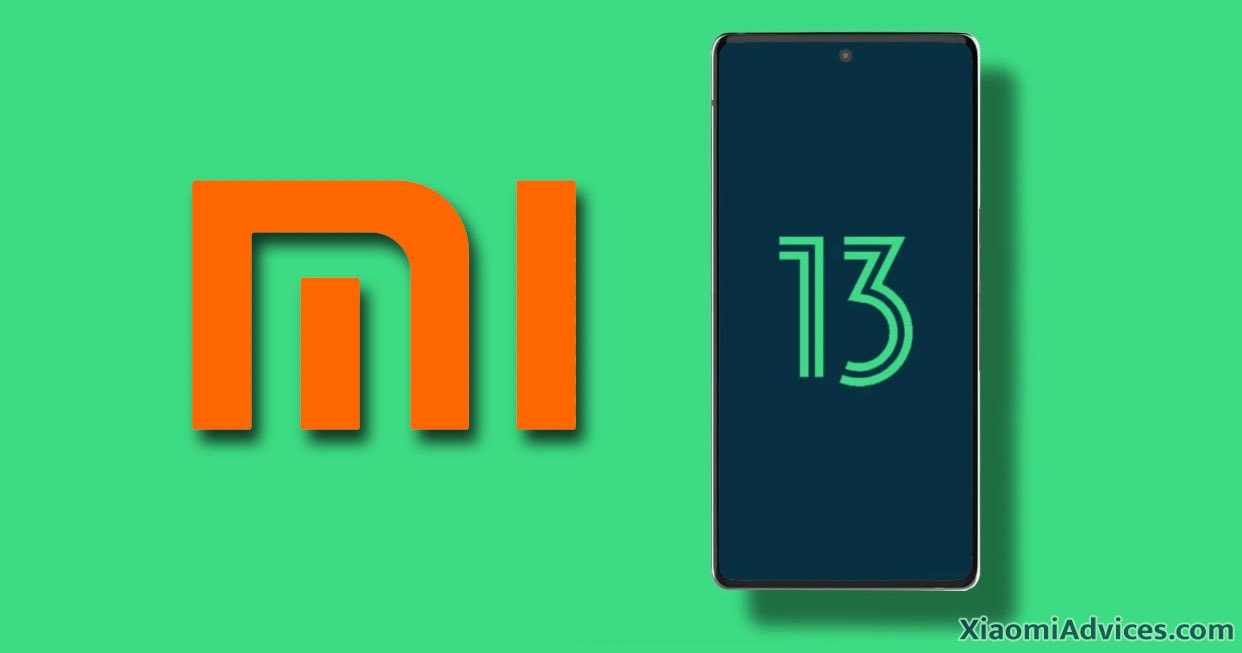 In the Google I/O 2022, the search giant has released the developer previews of Android 13 for Xiaomi 12, Xiaomi 12 Pro, and Xiaomi Pad 5. So, these three devices will be officially updated to Android 13. Apart from these three devices, below is the list of devices expected to receive the Xiaomi Android 13 update.
What's the Codename of Android 13?
Android dev team still uses dessert-themed codenames for new Android version releases, and Android 13 is codenamed "Tiramisu", a coffee-flavored Italian dessert.
What's New in Android 13 Tiramisu?
There are a lot of exciting and hidden features in Android 13. However, privacy & security is the Android 13's main focus in building a reliable and high-quality platform for the users.
Android 13 Features we know so far:
Improved privacy & security
New Photo picker, permission, and alert
More private Nearby Device permission for Wi-Fi
Themed app icons
Improved per-app language settings
New Project Mainline modules
OpenJDK 11 updates
Bluetooth Low Energy (LE) Audio support
MIDI 2.0
More control over app notifications
Developer downgrade permissions
Improved Japanese text wrapping
Faster Hyphenation
Support for HDR video and more…
Xiaomi has not officially announced the Xiaomi device list for the Android 13 update. However, in the Google I/O 2022 event, developers have experienced the Android 13 on Xiaomi 12, Xiaomi 12 Pro, and Xiaomi Pad 5. As a result, these devices will receive the Xiaomi Android 13 Tiramisu update sooner than other models.
The MIUI Android 13 update will roll out for Xiaomi devices released after 2021, and below is the list of Xiaomi, Mi, Redmi, and POCO devices expected to receive the Android 13 Update.
Xiaomi Device list for android 13?
Mi
Mi 10S
Mi 11
Mi 11 Pro
Mi 11 Ultra
Mi 11i
Mi 11X
Mi 11X Pro
Mi 11 Lite 4G/5G/LE/Lite NE 5G
Xiaomi
Xiaomi 11i / Hypercharge
Xiaomi 11T / Pro
Xiaomi 12S
Xiaomi 12S Pro
Xiaomi 12S Pro Dimensity Edition
Xiaomi 12 Ultra
Xiaomi 12
Xiaomi 12 Pro
Xiaomi 12 Lite
Xiaomi 12X
Xiaomi 12X (India)
Xiaomi 12X Pro (India)
Xiaomi 12T
Xiaomi 12T Pro
Xiaomi MIX 4
Xiaomi MIX FOLD / FOLD 2
Xiaomi CIVI / CIVI S
Xiaomi Pad 5 Series
Redmi
Redmi 10/Prime/2022/Prime 2022
Redmi 10 5G / Prime+ 5G
Redmi 10C / Redmi 10 (India)
Redmi Note 10/10S/Pro/Pro Max/Pro 5G
Redmi Note 10T/10 5G
Redmi Note 11/NFC/11S/Pro 4G/Pro 5G/Pro+ 5G
Redmi Note 11 Pro / Pro+ / 11E Pro
Redmi Note 11T/11 5G/4G / 11T Pro / 11T Pro+/ 11 SE
Redmi K40/Pro/Pro+/Gaming/K40S
Redmi K50/Pro/Gaming/K50i/K50i Pro/Redmi K50S/ Redmi K50S Pro
POCO
POCO F3/GT
POCO X3 GT / X3 Pro/X4 GT/ X4 GT Pro
POCO F4/Pro/GT
POCO M3 Pro 5G /M4 Pro 5G/M4 Pro 4G
POCO M4 5G
The above list is not official, but these devices are expected to be updated to Android 13.
Was your device on the list? Do let us know in the comment section below.