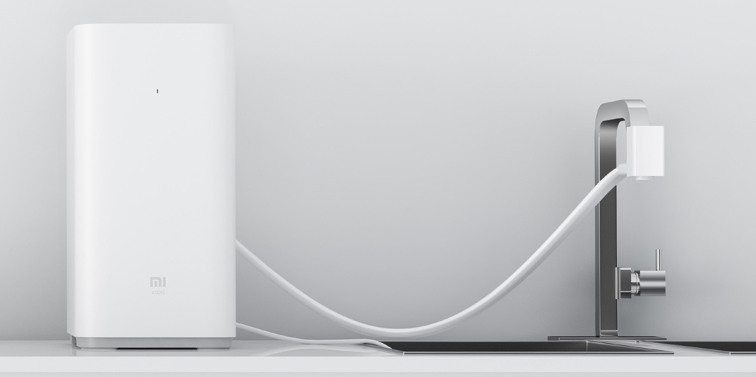 Xiaomi launches World's first Android/iOS based Mi Water Purifier in China. The Smart Water Purifier is announced along with Xiaomi Smart Shoes and Smart Mi TV 2S 4K. All these Smart stuff is being showcased at ongoing Mobile World Congress Shanghai 2015.
The Xiaomi Smart Mi Water Purifier users Reverse Osmosis (RO) to purify water and churns 400 gallons of water in just 24 hours. Company claims that it converts the tap water into drinking water with a total dissolved solids (TDS) value of less than 100. The smart purifier measures 205 x 260 x 410mm and comes with 4 different filters each playing a specific role. It improves the taste of water and offers 1.0L/min water flow and 1:1 water production rate.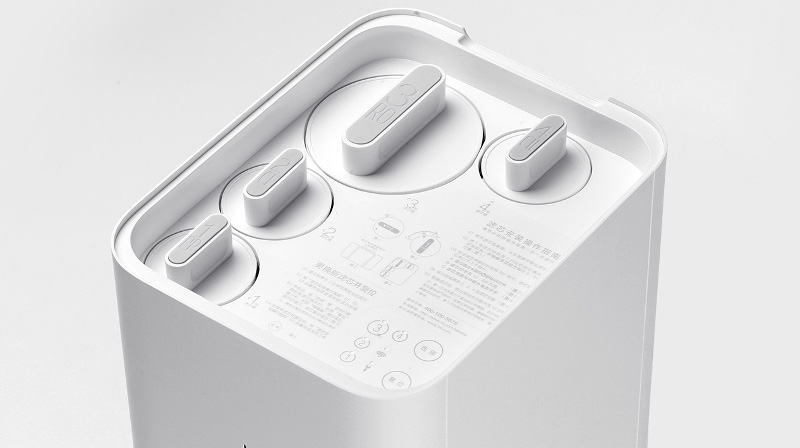 The water purifier has built-in Wi-Fi connectivity support which helps in checking the quality of purified water through Android/iOS application. The app gives complete data relating to the filter performance and also has an option to place an new order.
At last but not least, the Xiaomi Mi Water Purifier has price tag of 1299 Yuan and will be available to purchase in China starting from July 28th.