Earlier there were already rumours claiming that Xiaomi & Huawei will bring its first Curved-Edge screen smartphones and today we have a new leak suggesting a powerful Xiaomi curved screen smartphone. The leak has been shared by one of the internet user on social networking site.
We have already seen Samsung manufacturing curved Edge screens (Samsung Galaxy S6 Edge & Galaxy S7 Edge) smartphones and is well successful so far. To take on these Samsung Edge devices, Xiaomi CEO Lei Jun confirmed that they will soon introduce their first Mi smartphone with Curved-Edge screen.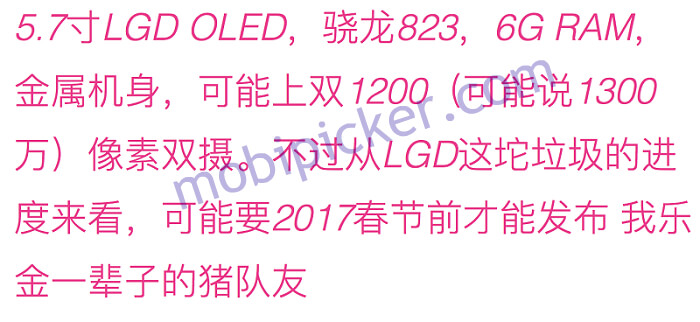 According to the source, the curved screen smartphone will not use the Samsung display but the 5.7-inch curved OLED display made by LG. There is no details on screen resolution, but it is expected to be Quad HD screen. Considering the release date, the smartphone will not launch anything earlier than the Spring 2017 as the LG doesn't have the sufficient curved screen right now, and production will take certain time.
The leak also suggest a full-metal body, powered with Snapdragon 823 or the next flagship chipset Snapdragon 830 coupled with 6GB RAM and also equipped with dual 13-megapixels rear cameras.
That's the only details revealed about the Xiaomi curved-Edge screen smartphone in the latest leak. We might see more leaks coming forward with features changes and improvements. So, stay tuned with us as we will update once anything surface about the device.
To remind you, the Xiaomi Mi Max company latest 6.44-inch MIUI 8 Marshmallow phablet is already available for International pre-order. Check HERE for details.
Via – mobipicker