Xiaomi officially released the Game Turbo 5.0 for global devices; however, it is not rolled out for China devices for unknown reasons. On this page, you can download Xiaomi Game Turbo 5.0 APK free for Xiaomi, Mi, Redmi, Poco, and other Android devices.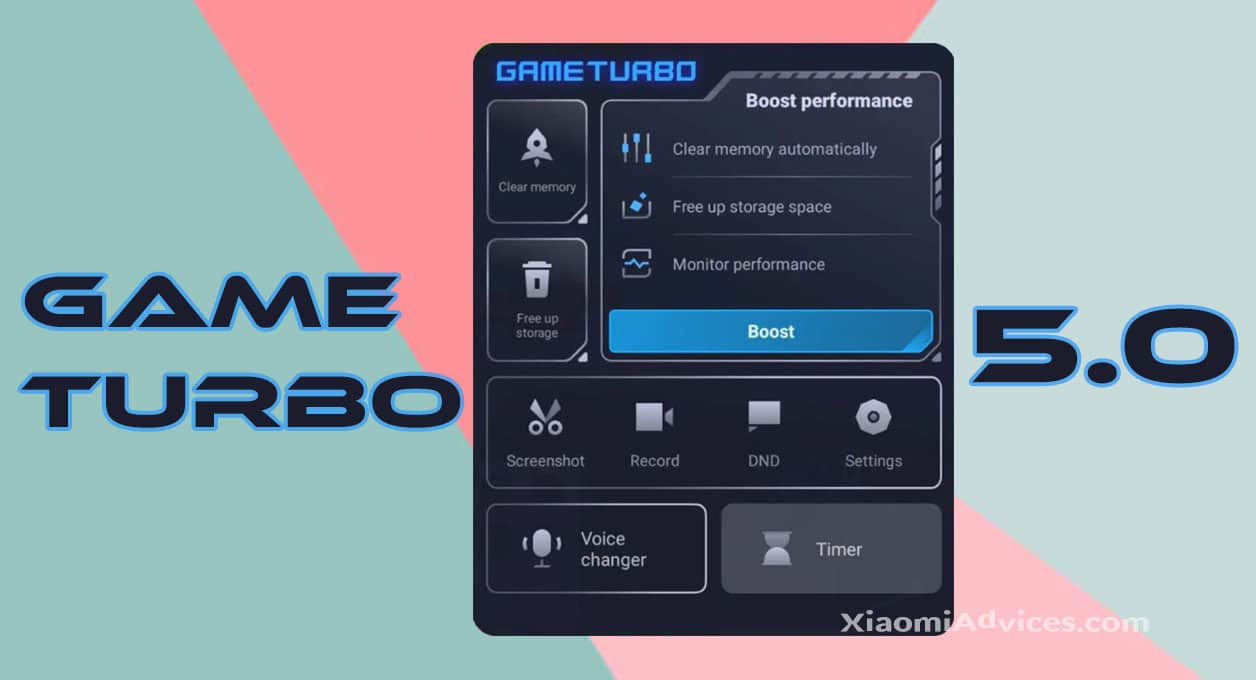 What is Xiaomi Game Turbo?
Game Turbo is an inbuilt app for Xiaomi devices that help to improve the gaming experience and mobile performance. This amazing tool makes you enjoy the endless fun of non-stop gaming on your device. Game Turbo 5.0 stabilizes the internet network and memory while playing your favorite game on the device.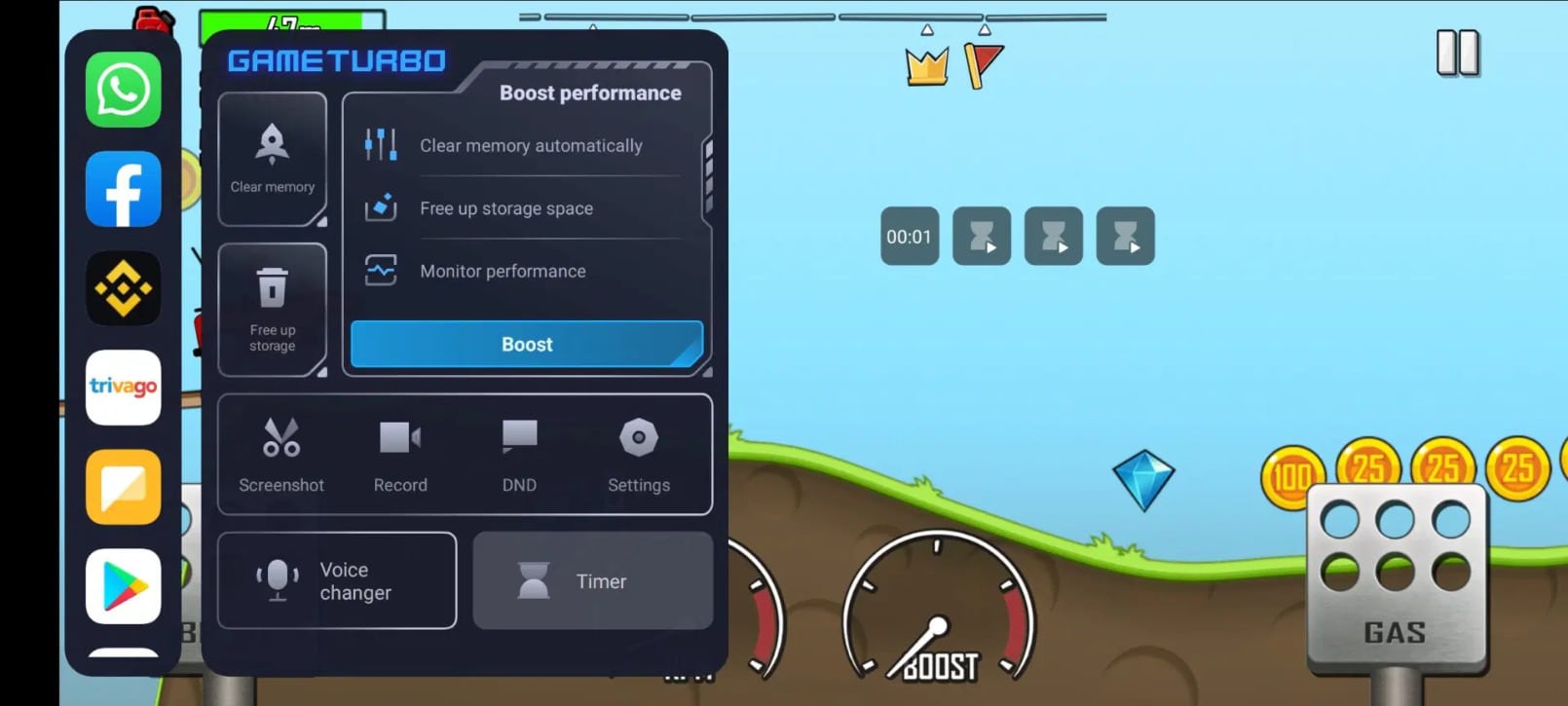 Xiaomi Game Turbo 5.0 Features
Game Turbo 5.0 improves your graphic stability and performance while playing games. In addition, it comes with a new performance monitoring interface. There are slight changes in the Xiaomi Game Turbo 5.0 as compared to Game Turbo 4.0.
Features
Game Turbo UI Changed
New Booster Mode
Latest Visual correction
Screenshots while playing games
Option to record the screen while playing games
Wireless display option
Option to switch to other apps while playing game
Built-in voice chat
Supports 120 FPS and higher in supported devices
FPS counter
One tap memory clear option
Auto DND
Voice changer
Graphics improvements
Allow users to change CPU multi-core settings
Sensitivity and touch setting
Speed booster
Option to change texture and resolution quality
Download Game Turbo 5.0 APK
You can download Game Turbo 5.0 apk file from this link.
How to Install Game Turbo 5.0 APK?
Download the latest version of Game Turbo 5.0 APK from the above.
Enable Unknown Sources from the Settings app on your phone.
Open File Manager, go to the Download folder and find the APK file.
Install the Game Turbo 5.0 APK.
After successful installation, open the app.
Select the game and tap on Start playing.
Now, swipe from the top-left to open the Game Turbo interface and enjoy its features.
Game Turbo 5.0 Compatible Devices
Game Turbo 5.0 APK can be used on any Android device that is running on Android 6.0+ and later versions. It will work on all the devices running on the global variant of MIUI as they're supported. However, it will not work on the MIUI variant for China.
Game Turbo 5.0 Screenshots
FAQs
Q) Does Game Turbo 5.0 needs Root?
No, the Xiaomi Game Turbo 5.0 doesn't require Root permissions.
Q) Does Game Turbo 5.0 work on any device?
No, it works only on MIUI devices.
Q) Can I uninstall Game Turbo 5.0 later?
Yes, you can uninstall the app later.
Q) Game Turbo 4.0 or Game Turbo 5.0?
Obviously, Game Turbo 5.0 because of the New UI and Performance Monitoring feature.
Q) What is a Performance Monitor?
It is a feature of Game Turbo 5.0 that lets you see the past FPS for comparison.
Q) Does China MIUI ROMs will get Game Turbo 5.0?
Unfortunately, there is no information on whether Xiaomi will implement Game Turbo 5.0 in MIUI China ROMs.
We hope you guys installed Game Turbo 5.0.
If you have any queries or suggestions, feel free to contact us.