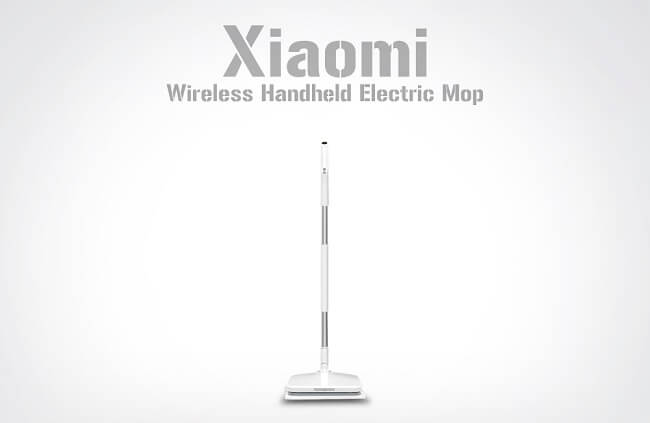 Many of you might have tired of using traditional mop's which requires lots of efforts to clear the floor. For all those users, hereafter there is no need to keep extra efforts as here we have a great Electric Mop from Xiaomi which makes the task simple. The Xiaomi Handheld Electric Mop is currently available at bottom low price for $99.99 on GearBest using coupon: Bfriday182. Read on the following for more details about Xiaomi Handled Electric Mop.
This electric Mop from Xiaomi features the high-frequency motor, and long grip handle, which is all set to tackle the dirt and stains completely and effortlessly. It consists of LED light which can illuminate small dirt and stains on the floor.
Also Buy Xiaomi Mi 5C for just $199.99 – Best Price Ever
For better flooring, the mop also includes a sprayer which sprays to make floor wet. The Mop removes ultra-fine dust particles stains from floor surfaces through reciprocating sliding cleaning, and the compact right-angle design fits the corner streamline in your room. There is a 2000mAh battery support which promises 50min cordless continuous usage time. There is also 3 different power indicators on your mop for 100 percent, 65 percent, and 30 percent battery levels.
Xiaomi Handled Electric Mop Deals & Offers:
The Xiaomi Handled Electric Mop is on sale on GearBest for $105.99. But, you can get the same product for just $99.99 using coupon code: Bfriday182.
Buy Xiaomi Handheld Electric Mop for $99.99 [Coupon: Bfriday182]
For more deals and discounts on Xiaomi product, do check our DEALS section.