Xiaomi for the first time will appear on Consumer Electronics Show (CES) where the company will be announcing its new product for the global market. The event is scheduled on January 5th from 11 AM to 11:45 PT (12.30 AM to 1.15 AM IST). The Consumer Electronic Show is one of the best platform for electronic industry to bring eye-catching new products and technologies for the global market.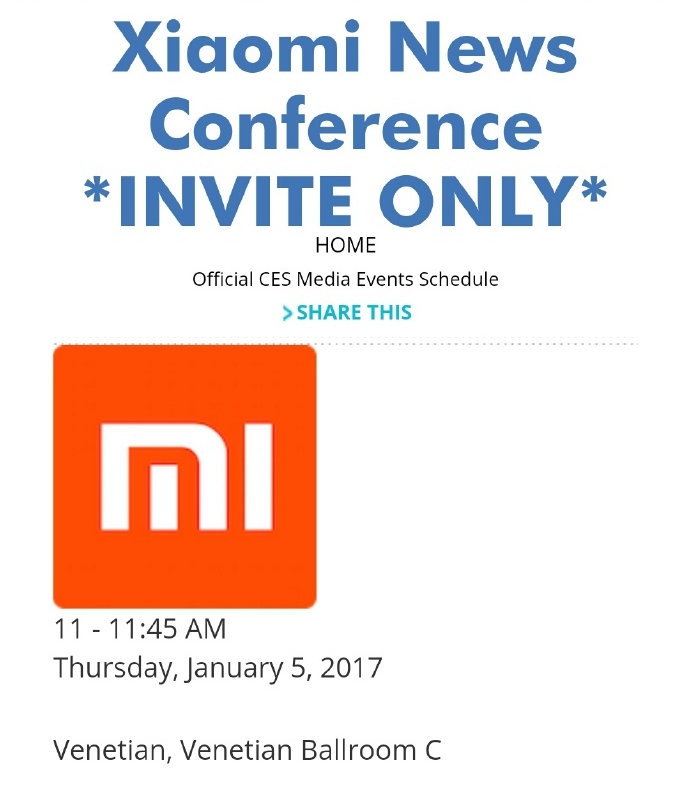 Regarding its first time appearance at CES, Xiaomi says that "An exciting new product that illustrates how it is pushing the boundaries of innovation. Xiaomi was founded based on the vision "innovation for everyone" — with the belief that high-quality products built with cutting-edge technology should be made widely accessible".
Xiaomi which is referred to as Apple's China has a big eye on the US market for a good years now. But the rumours claims that the company still have a lot of work to be done before it launches Android smartphone in the US market.
It is expected that Xiaomi will be announcing the Mi Box for the global market which was first introduced during Google I/O last year. If this turns out to be true, we can surely see some teaser shared by Xiaomi itself in the coming days.
We'll update once the product goes official at the CES 2017 in Las Vegas. Stay tuned!
Source – Xiaomi