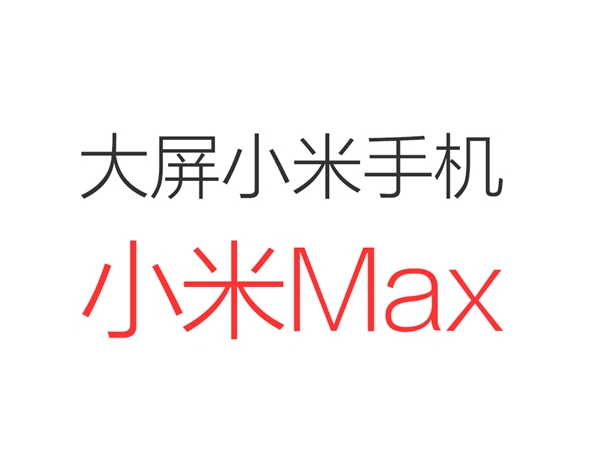 Xiaomi reportedly conducted a poll online to see which name its fans choose for the upcoming Xiaomi phablet from the following names – Xiaomi Pro, Xiaomi Plus, Xiaomi Big and Xiaomi Max. Many members have voted and finally with 116294 votes, Xiaomi Max wins. Xiaomi Big was second on the list, Xiaomi Pro & Xiaomi Plus occupied the last two places as these names are already included in the current smartphones. It will be the Xiaomi largest smartphone till date.
Considering the percent of votes, about 51.62% of Xiaomi community voted for Xiaomi Max, Xiaomi forum also has 47.88% of users to choose Xiaomi Max. But on the weibo it received only 36.4% after the Xiaomi Big, but still got selected.
The use of the names Max and even Big indicates that Xiaomi is on a task of launching larger display phone than normal, even larger than 5.9-inch Xiaomi Mi Note smartphone announced last year.
According to the insiders leaks, the Xiaomi Max will sport a 6.4-inch massive display and will use 2K resolution screen. Like company latest devices, the new phablet will also feature full metal body and fingerprint scanner. It may also include Snapdragon 820 SoC and will support all Chinese carriers network.
Xiaomi officially created Xiaomi Max Weibo account where it might share more details in the coming weeks. There are no leaks regarding the price apart rumors claiming that the device could be announced somewhere in May this year.