Xiaomi Mi 7 might be the first Android smartphone to feature 3D Facing Sensing Tech. With this feature, the Mi 7 will be also second in the list of smartphone industry to feature 3D Facial recognition. The company didn't announced the official launch date of the smartphone but it's not happening anything earlier than Q3 2018. So, Apple (iPhone X) may enjoy its lead in the 3D facial sensing for few more months until the Mi 7 or any other mobile announces with this feature.
Initially, Xiaomi planned to launch the Mi 7 which is company's next big smartphone in the first half of 2018. But due to insufficient capability to integrate related hardware and software at 3D sensing solution providers, the launch has been delayed till Q3 2018. So, the Chinese smartphone giant could not do anything till chipmakers find a solution to this software issue.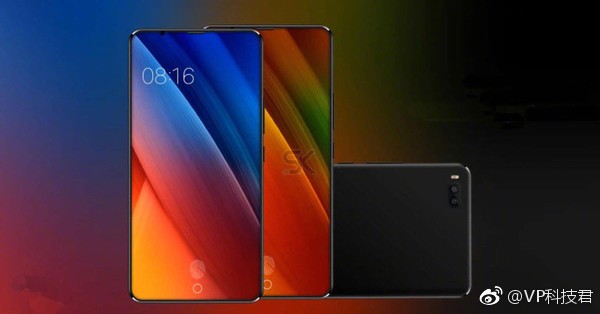 Qualcomm combined with Himax Technologies and Truly Opto-Electronics has come-up with most advanced 3D sensing solution for the Android OEMs, but it is limited to smartphone powered with Qualcomm Snapdragon 845 chipset. This means any smartphone launching without the flagship chip will not have an option to add this cool feature.
This may be really surprising to see Xiaomi ahead of giants like Samsung and Huawei to bring 3D Sensing feature. But the Chinese smartphone giant has proven its abilities of innovation in more than one occasion. For instance, it was first among OEMs to bring truly bezel-less design with the launch Mi Mix series smartphones.
The reason behind Samsung and Huawei giving away the lead to Xiaomi is intention to bring this 3D facial recognition to their own AI chips and algorithms. Samsung is expected to bring 3D facial sensing feature in its 2019 flagship devices. There is also reports that Xiaomi could introduce in-display fingerprint scanner in the Mi 7 smartphone. If this comes true, then Mi 7 with both biometric security features will be well ahead of iPhone X, which lacks a fingerprint scanner.
Although there is ample of time for the launch of Xiaomi Mi 7, there are already leaks suggesting a 6.01-inch bezel less display with 18:9 aspect ratio, dual 16MP rear cameras, a 4,480mAh battery with wireless charging feature, MIUI 10 firmware (based on Android), USB Type-C port, and dual SIM card slots.
Stay tuned as we'll update with every details of Xiaomi Mi 7 which goes official in the coming days.