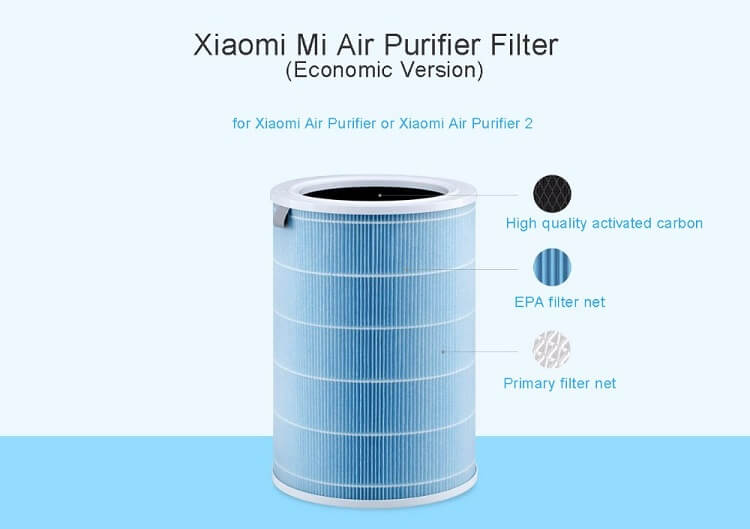 Xiaomi is a diversified company where it has released several products from smartphones to house hold appliances. Xiaomi Mi Air Purifier is one of the popular launches of the company. It is a must have product for your home which not only keep your house clean but also saves you from pollution if you're living in highly populated country. If you still doesn't own a Xiaomi Smart Mi Air Purifier, then you can get one from GearBest for $169.99.
Xiaomi Mi Air Purifier Filter
Many of you might have already purchased Xiaomi Mi Air Purifier, but as days pass by it is mandatory to change filter for better performance. The filters have a lifespan of six months, according to Xiaomi. However, this will be based on where you use it and how long it runs on average. So, it's mandatory to change filters regularly.
Before we take you to the deal, let's have a quick overview at the features of Xiaomi Mi Air Purifier Filter –
Activated carbon filter can effectively filter peculiar smell, formaldehyde, PM2.5, etc.
High efficiency 3 layers filter: Primary filter net, EPA filter net, high quality activated carbon filter
The filter can remove 99.99 percent of PM2.5 particles, bacteria, heavy metal, organic matter, etc.
Recommend replacing cycle: 3 – 6 months
Easy and fast to install
Provides comfortable living / learning / office environment for you and your family
Compatible Devices:
This Filter is compatible with most of the Xiaomi Air Purifiers including Original Xiaomi OLED Display Smart Air Purifier 2S, Xiaomi Mi Air Purifier, Xiaomi Mi Air Purifier 2, and Xiaomi Mi Air Purifier Pro.
Buy Xiaomi Mi Air Purifier Filter for $32.99 [Coupon: Bfriday162]