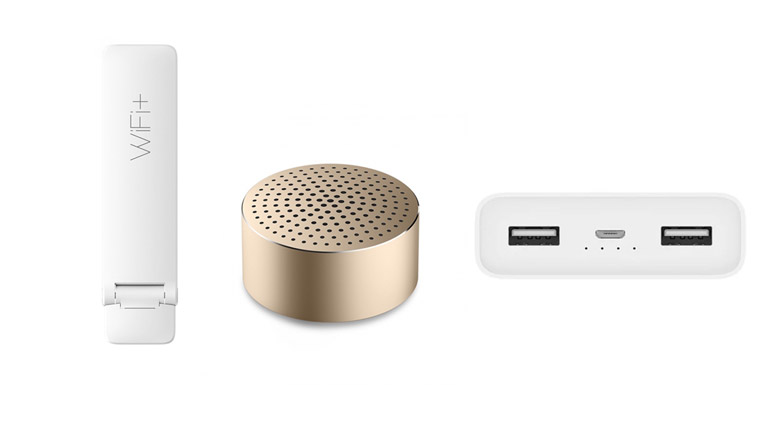 Xiaomi on Monday launched three new accessories in India – the Mi Wi-Fi Repeater 2, the Mi Bluetooth Speaker Mini and the Mi Power Bank 2. All these will be eligible to buy from Xiaomi online store i.e. Mi.com and also through Mi Home starting from June 20. The Mi Power Bank 2 with two different power capacity, i.e. the 10,000mAh and 20,000mAh will also available to purchase on Amazon and Flipkart from July 7. Earlier, the company introduced Mi WiFi Router 3 with 4 antennas in India for Rs. 1,199.
Coming to the pricing, the Mi WiFi Repeater 2 costs Rs. 1,299, Mi Bluetooth Speaker Mini for Rs. 1,199, the 10,000mAh Mi Power Bank 2 for Rs. 1,199 and the 20,000mAh for Rs. 2,199.
Xiaomi Mi Wi-Fi Repeater 2 Features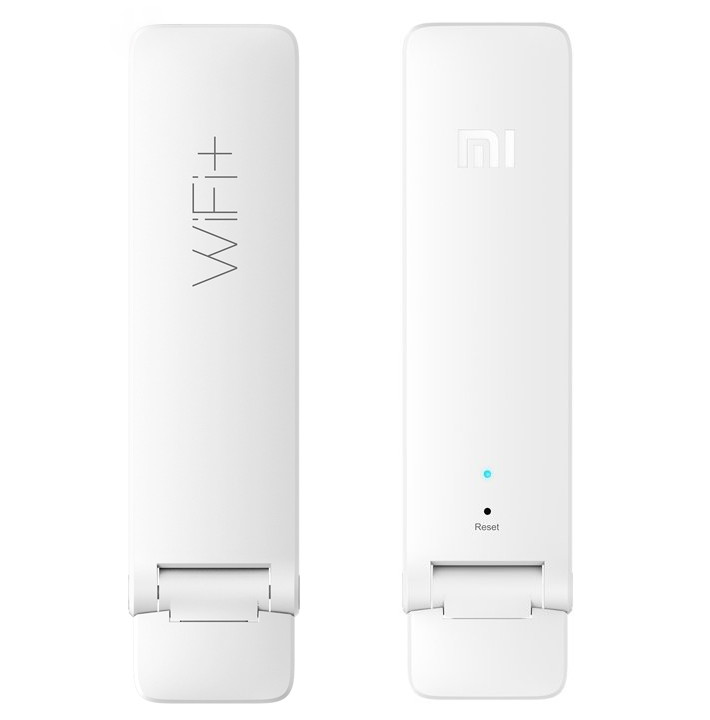 Xiaomi Mi Wi-Fi Repeater 2 is mainly launched for those who wanted to extend the Wi-Fi signals to each and every corner of the house. With this, there is no need to put extra money in buying additional routers. By setting-up the Mi Wi-Fi Router 2 on your residency, one can connect up to 16 devices at a time and is compatible with most popular router brands. It is equipped with two built-in high performance PCB antennas for better signals and offers speed up to 300Mbps. It can be easily managed with an app and has a plug-and-play method so you can connect it to power sockets, power strips, and even power banks.
Mi Bluetooth Speaker Mini Features
Measuring just 52x52x25mm, the Mi Bluetooth Speaker Mini is one of the best compatible speaker you get in this competitive market. It weighs just 58 grams and has Bluetooth 4.0, Micro USB charging port as the connectivity options. It also features a microphone for taking calls when it is connected to a smartphone. It also has a lanyard hole which lets you hang the speaker.
Xiaomi Mi Power Bank 2 (10000mAh/20000mAh) Features
Apart from the above accessories, the Xiaomi Mi Band 2 with 10000mAh and 20000mAh capacity have been introduced in India. The 10000mAh Mi Power Bank 2 measures 130 x 71 x 14.1mm and has 5.0V/ 2.0A, 9.0V/ 2.0A and 12V/ 1.5A – 15W output for fast charging. There is also low power mode specially for charging devices like Mi Band and Mi Bluetooth headset. It can be enabled by pressing the power button twice.
Coming to the 20000mAh Mi Power Bank 2, it measures 135.5 x 67.6 x 23.9mm and has 5V/2.4A-9V/2A-12V/1.5A support for quick charging. Both the Mi Power Bank 2 offers up to 93% of conversion rate.