Setting up fingerprint security on Xiaomi Mi5 flagship is one of the simplest task and many users might already be aware how to set it up as most of the devices coming up with fingerprint sensors. But those who are new to this technology might find little difficult. So, in this article we have shared simple steps to Setup and Use fingerprint scanner on Xiaomi Mi5. This feature will act as alternative for other device security like Pattern lock, PIN, or Password.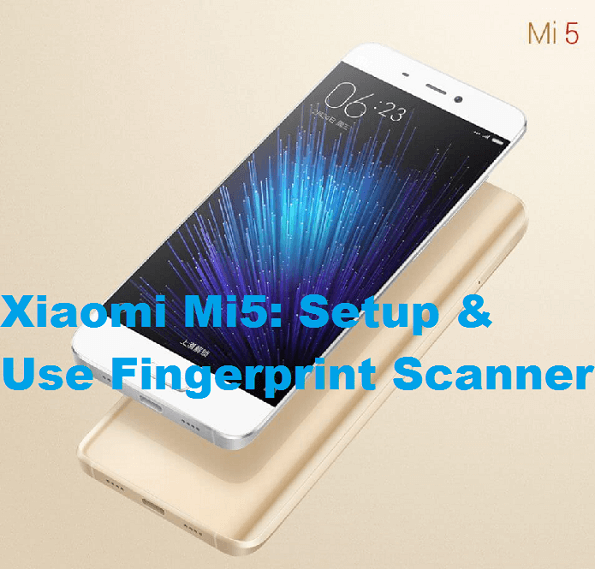 It is not the only Xiaomi device to equip a fingerprint security. Xiaomi latest smartphones namely Redmi 3 Pro, Xiaomi Mi4S, & Redmi Note 3/Pro also features the same fingerprint sensor. We have already shared tutorial on how to setup fingerprint security on Redmi Note 3 / Pro in our previous article. So, without much wasting time let's proceed to setup fingerprint security on Mi5.
How to Setup & Use Fingerprint Scanner on Xiaomi Mi5
1. Launch Settings on your device.
2. Select Lockscreen and Password, then tap on Screenlock and Fingerprint.
3. Next tap on the "Add Fingerprint" option.
4. Before you setup fingerprint lock on your Mi5, it is mandatory to setup backup password either Pattern, PIN or Password. Just set them according to your choice.
5. Then you need to register your fingerprint on your flagship device. Just place your finger on the Home button to register.
6. You need to place your finger several times on the sensor until a confirmation message appears on your device.
7. Once the fingerprint is successfully register, you need to choose the option for which the fingerprint can be used to access the features. You can assigned fingerprint security for Lock Screen, Child mode, and File explorer.
For simple guide, you can also watch the below video: