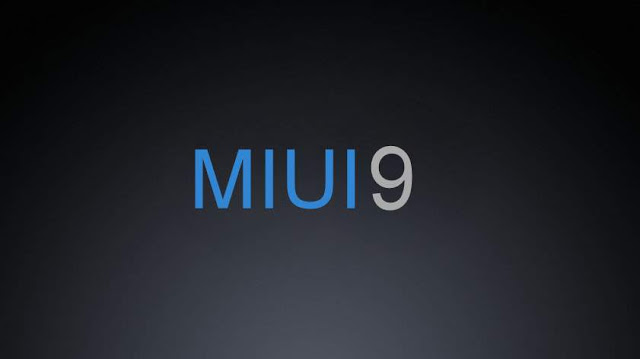 Xiaomi Mi & Redmi phones users might be eagerly waiting for the next major version of its MIUI Android skin i.e. MIUI 9. We've already seen many renders and leaks regarding the upcoming MIUI Android skin, today another leak adds to the list. According to China-based site MyDrivers, Xiaomi could start rolling out the MIUI 9 update for its various supportive smartphones as soon as early July this year.
It was August last year when Xiaomi rolled out MIUI 8 update for its range of smartphones. This time, we could expect early roll of MIUI 9 at least a month or so earlier than last year. Just similar to MIUI 8 update, Xiaomi could release beta ROM first followed by stable version somewhere in August.
Xiaomi still have to confirm the names of devices receiving MIUI 9 update. But as per the recent leak, the following are the list of devices expected to get the latest MIUI firmware update – Mi 6, Mi 5c, Mi Mix, Mi Note 2, Mi 5s/ Plus, Mi 5, Mi 4C, Redmi Note 4/4X, Redmi 4/4A, Mi Pad 3 and Redmi 4X. However, we can expect it to come with Android Nougat devices.
Also read MIUI 9 for Redmi Note 3 – Release date
Coming to the MIUI 9 features, Xiaomi could bring two new features i.e. spilt screen and PIP (picture-in-picture) which already surfaced in the recent leaks. This might not new for Samsung, LG or similar smartphone users, but it could mean a lot for millions of MIUI users all over the world who have been expecting these announcements. The picture-in-picture mode is also supposed to be included in the release of Google's Android O.
Xiaomi could also include a "screen recorder" feature that was first seen in the MIUI 8 Developer Edition. Apart from these features, the MIUI 9 update is also expected to bring lots of new features and performance improvements.
Are you a Xiaomi smartphone user? If yes, then do share your excitement about the MIUI 9 update in the below comment section.