Xiaomi finally confirmed list of Mi/Redmi series smartphones getting Android 7.0/7.1 Nougat firmware update. There are 14 Xiaomi devices in the list that will be updated to Android 7.0 Nougat as well as Android 7.1 Nougat.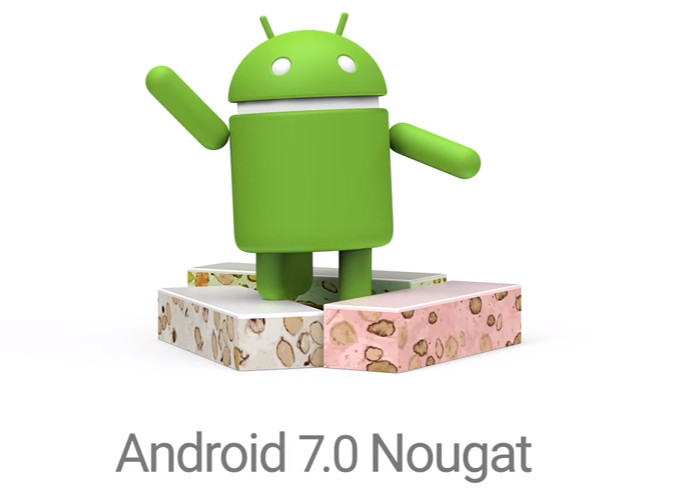 Xiaomi is one of the OEM Company who has always disappointed its fans for not providing major Android updates in time. The company in-turn concentrates on its own custom MIUI ROM and recently it has announced MIUI 8 update which brings several new features and customization options compared to previous MIUI 7 ROM. But things change very quickly and Xiaomi is one of the giant who won't repeat the mistake now. Google will also create a ranking system for Android device manufacturers based on how quickly they provides major Android updates. Seeing this, Xiaomi has taken a step forward and released list of various Mi and Redmi phones confirmed to get Android 7.0/7.1 Nougat update.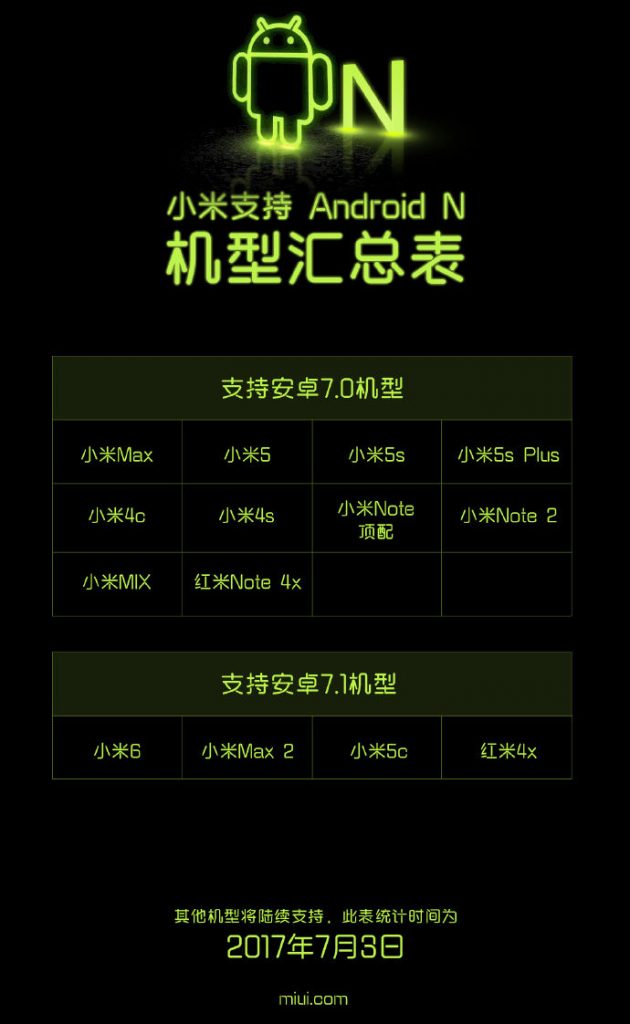 The Android 7.0 Nougat OTA update is already released for Nexus 6P and the Nexus 5X flagship smartphones and slowly rolls out to other OEM devices including Samsung, LG, HTC, Motorola, Asus, OnePlus, Huawei, ZTE, and more.
Xiaomi Phones to get Android 7.0 Nougat OTA update:
Xiaomi Phones to get Android 7.1 Nougat OTA update:
The below-listed smartphones out of the bunch will be lucky enough to receive Android Nougat 7.1 as well –
MIUI 9 Release Date
After MIUI 9 development has been leaked online, various Mi smartphone users have been asking questions in MIUI forum about the release of its Xiaomi's custom skin latest version. However, there is no official word from the company relating to the release of MIUI 9 Nougat update. But when the leaks and rumors are counted, the update is not happening anything early than July 2017. You can also check MIUI 9 Update Release Date – Details.
Let us know in the comment section below if you are excited about receiving the update or not.