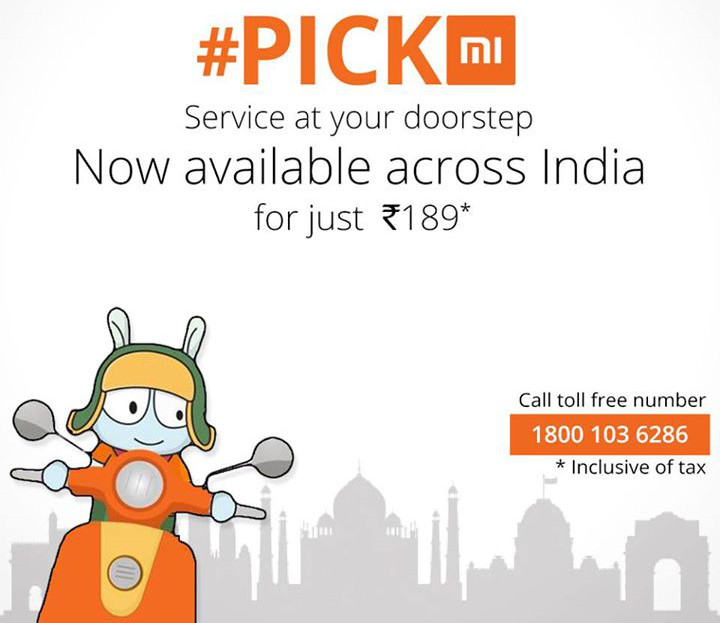 After setting up Xiaomi mobiles manufacturing plant in Andhra Pradesh, India just couple of months back now the company launched PickMi service in India. It offers doorstep home pick up and drop service for all Xiaomi products sold in India. The great thing about the service is that it costs only Rs. 189 including all the taxes. So, Mi users who don't have a time to visit near-by service centers can make the use of this PickMi service. In order to use the new Xiaomi service just use the toll-free number 1800 103 6286.
To provide these one day repair and delivery services in Delhi-NCR region, the Xiaomi has been partnered with Gadgetwood multi-brand repair and support service provider.
Xiaomi is not the first company to offer doorstep repair services in India. Earlier Motorola introduced the same service dubbed as "Moto Xpress" to provide doorstep delivery for customers in Delhi, Gurgaon, and Noida. In fact, Meizu another Chinese company also revealed its plans to launch the doorstep deliver repair services last month.
By providing better service facility, Xiaomi is planning to become one of the top smartphone brand in India within a time span of 2 years. Do checkout Xiaomi Redmi 2 Prime review, which is the first Xiaomi Made in India mobile.