Xiaomi last week unveiled three new Android smartphones in its all new Redmi 4 series – the Redmi 4, Redmi 4A and Redmi 4 Prime. The Redmi 4 Prime is the high-end variant of Redmi 4 while the Redmi 4A is the affordable one. All the three devices are made up of metal unibody design similar to that of Redmi 3S model. For better overview of these Redmi 4 series devices, here we have compared specs, features, display, battery, price of Xiaomi Redmi 4 vs Redmi 4A vs Redmi 4 Prime.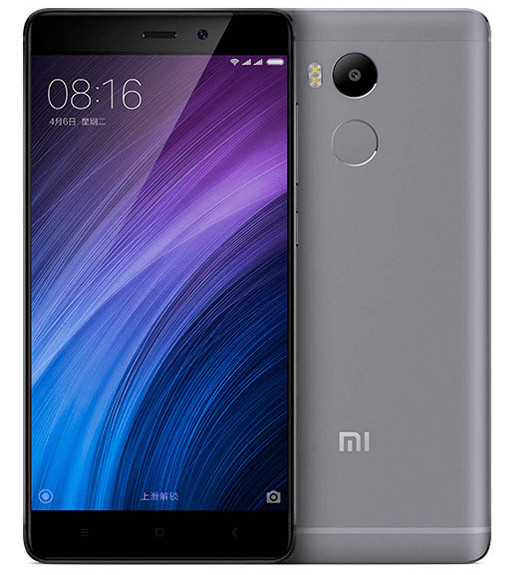 Talking about the similarities, all the three models sports a 5-inch display, runs on Android 6.0.1 Marshmallow based on MIUI 8 operating system, a 13MP rear facing camera with LED flash and a 5-megapixels front facing camera for selfies. Also Xiaomi Mi5 vs Mi5S vs Mi5 Plus – What's Different?
The Redmi 4 and Redmi 4A includes 720p resolution display, 2GB RAM and 16GB internal storage while the Redmi 4 Prime features 1080p display, 3GB RAM and 32GB internal storage. Considering the chipset, it differs on all the three variants. The Redmi 4 has Snapdragon 430 processor, the Redmi 4 Prime comes with Snapdragon 625 while the Redmi 4A comes powered with the Snapdragon 425 SoC. The Redmi 4A lacks fingerprint support while the Redmi 4 and its Prime version come with a fingerprint security on the back.
Do refer the below table for detailed comparison of Xiaomi Redmi 4 vs Redmi 4A vs Redmi 4 Prime –
Xiaomi Redmi 4 vs Redmi 4A vs Redmi 4 Prime – Comparison overview
| | Xiaomi Redmi 4 | Xiaomi Redmi 4A | Xiaomi Redmi 4 Prime |
| --- | --- | --- | --- |
| Display | 5-inch | 5-inch display | 5-inch |
| Resolution | 1280 x 720 pixels | 1280 x 720 pixels | 1080 x 1920 pixels |
| Processor | Qualcomm Snapdragon 430, octa-core | Qualcomm Snapdragon 425, quad-core at 1.4GHz | Qualcomm Snapdragon 625, octa-core |
| RAM | 2GB | 2GB | 3GB |
| OS Version | Android 6.0 (MIUI 8) | Android 6.0 (MIUI 8) | Android 6.0 (MIUI 8) |
| Internal Storage | 16GB | 16GB | 32GB |
| Memory Card support | Yes | Yes | Yes |
| SIM Type | Hybrid Dual SIM | Hybrid Dual SIM | Hybrid Dual SIM |
| Primary Camera | 13-megapixels | 13-megapixels | 13-megapixels |
| Secondary Camera | 5-megapixels | 5-megapixels | 5-megapixels |
| WiFi | 802.11 a/b/g/n | 802.11 a/b/g/n | 802.11 a/b/g/n |
| Other Connectivity | Bluetooth, GPS, 4G | Bluetooth, GPS, 4G | Bluetooth, GPS, 4G |
| Fingerprint Sensor | Yes | No | Yes |
| Dimensions | 141.3×69.6×8.9mm | 139.5×70.4×8.5mm | 141.3×69.6×8.9mm |
| Weight | 156g | 131.5g | 156g |
| Battery | 4100 mAh | 3120 mAh | 4100 mAh |
| Release Date | November 2016 | November 2016 | November 2016 |
| Price | US$ 103 / 699 Yuan | US$ 74 / 499 Yuan | US$ 133 / 899 Yuan |