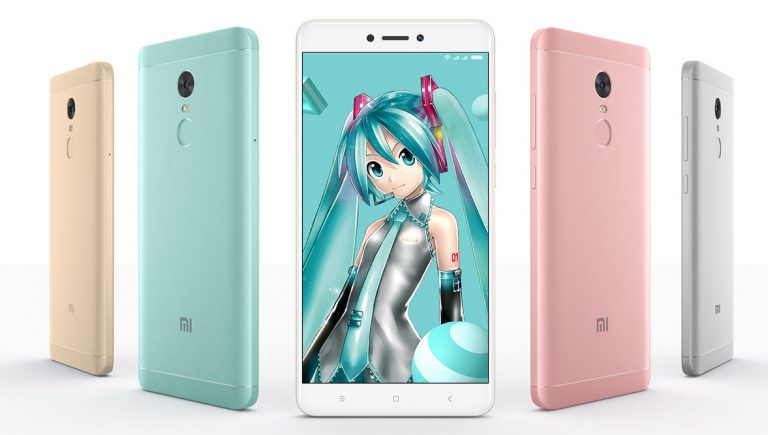 Xiaomi on Wednesday announced Redmi Note 4X Hatsune Mike Special Edition in China. It is the same Xiaomi Redmi Note 4 announced that was launched in India recently. This special edition of Note 4 merely offers a cosmetic change and a special accessory package which includes a Limited edition Mi Power bank and soft protective case printed with Hatsune Mike. Also, the Redmi Note 4X comes in two new colors compared to that of Grey, Gold & Black color version of Redmi Note 4.
Redmi Note 4X Hatsune Miku Special Edition is the fan's ultimate dream smartphone. To make it clear, Hatsune Miku is a singing synthesizer application which is gaining a huge popularity in Japan. It makes an avatar of a 16-year old girl which sings and entertains people.
Redmi Note 4X Hatsune Miku Special Edition Specifications:
Not all specifications of the smartphone has been unveiled by the company, but there are few which was made official including the 5.5-inch (1080 x 1920 pixels) display and Qualcomm's Snapdragon 625 octa-core SoC. It is the same chipset used by Xiaomi to power the Indian variant of Redmi Note 4.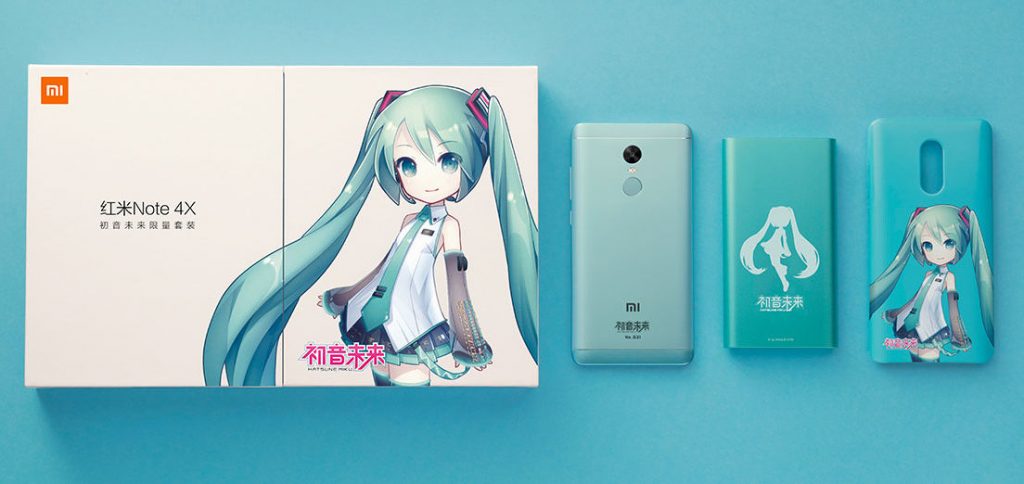 The Redmi Note 4X features a 13-megapixels rear camera, 5-megapixels front camera, 4GB RAM and 64GB of expandable storage. The devices packs with a 4100mAh battery on the back. These specifications of special edition are similar to that of International Redmi Note 4 Snapdragon variant apart from new colours options. As of now, these are the only details revealed by the company at the official launch event. More details will be only available at the time of sale scheduled for next week.
Price and Availability: The special edition will go on sale starting from February 14 i.e. on Valentine's Day. There is no word on pricing yet.