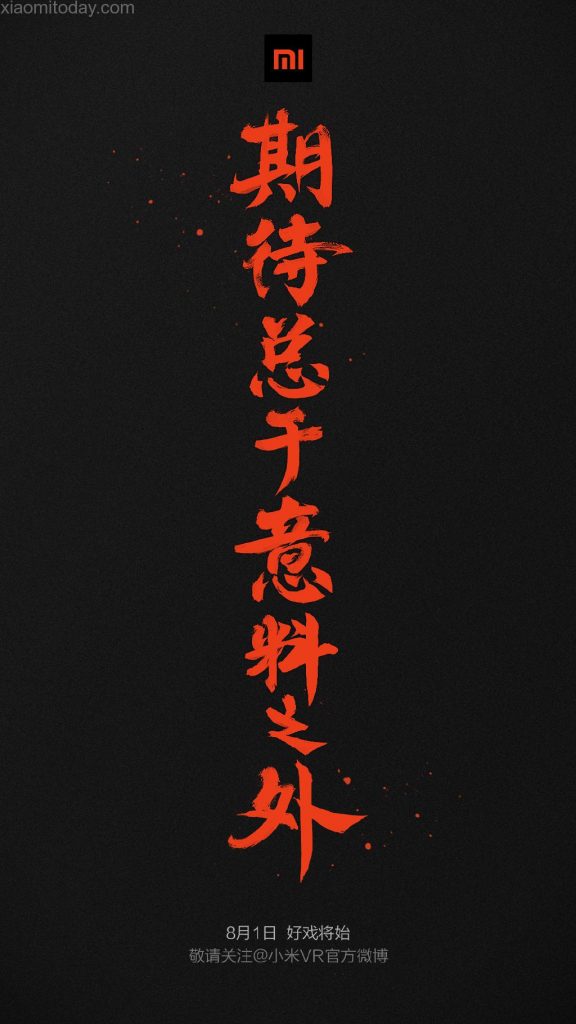 Xiaomi never liked to struck only on smartphone manufacturing thus the reason it was always coming-up with different tech products which are beyond smartphones (Android) from time to time. Earlier the company created its first ever Drone and just couple of days back it introduced new laptop dubbed as Mi Notebook Air which directly competes with the popular Apple Macbook. Now according to the latest reports, Xiaomi is currently working on a new product which will take the virtual reality on top. The product will be none other than a Xiaomi VR Headset and it is most possibility to be unveiled on August 1st i.e. early next month.
Still an official confirmation about the launch of the Mi VR Headset is yet to be come from Xiaomi. The rumor was first surfaced on the Chinese website Weibo suggesting a launch of new Xiaomi VR Headset in the next coming month.
Though there are not much details surfaced, it is presumed that the new Mi VR Headset will take on other top manufacturing companies including the likes of Samsung or Oculus which are currently ruling the Virtual Reality market. This new Xiaomi VR Headset will be designed in such a way that it works efficiently with MIUI based devices including the newly launched Xiaomi Redmi Pro.
Stay tuned as we'll update the price, availability, review and pre-order details of Mi VR Headset once it goes official.