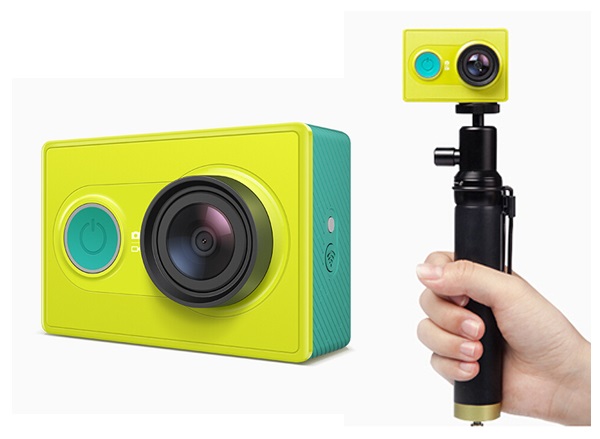 It's already more than a year Xiaomi launched its first action camera, Xiaomi Yi Action Camera and now rumors started flowing that company will soon announce its second generation of Yi Action Camera somewhere this year. This time the camera would be more powerful than its predecessor featuring 4K video recording. Considering the last year Yi Action Camera, it was a great competitor to GpPro Hero series products which were known for its powerful video recording settings and affordable price tag.
Xiaomi Yi Action Camera 2
According to the various news and leaks, the upcoming Yi Action Camera 2 will be able to record 4K resolution videos which was not supported in the first Gen of Yi camera. The upcoming camera will also record 120fps Full-HD slow videos. In order to view the settings and monitor shots, there will be a 2.19-inch LCD display on the back with a screen resolution of 640 x 360 pixels and 160-degree viewing angle. To make the screen tougher, Xiaomi has covered with Corning Gorilla Glass.
This time Xiaomi will be using the Sony IMX337 sensor instead of IMX206 which will reduce the pixel density to 12.35MP. More importantly, there will be a great improvement to the battery capability delivering 100mins non-stop shooting on a single charge of 1400mAh battery.
There are no official news when Xiaomi will release the new Yi Action Camera 2. We can expect more details to be revealed including price tag in the upcoming days. Stay tuned!