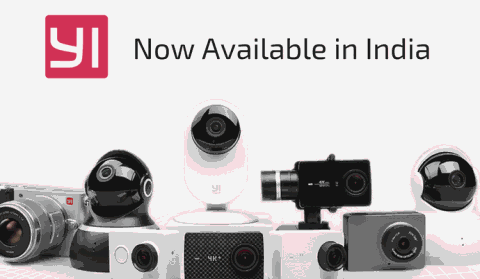 Xiaomi-backed Yi Technologies is well known for manufacturing security cameras and action camera. Products of these company is not only popular in China but various other countries including U.S. and European countries. Seeing Xiaomi success in India, today Yi technologies also steps into Indian market with launch of its range of products. As of now, only two action cameras and two security cameras (IP cameras) are introduced for the Indian market. These products will be available exclusively on Amazon India starting for Rs. 2,990.
Yi Home IP Camera – Rs. 2,990
Of all four Yi products launched today, the Yi home security cameras is the most affordable device pricing just Rs. 2,990. It features a 1MP CMOS sensor with 111-degree wide-angle lens and has advanced night vision with up to three meters of viewing range. It built with high accuracy motion detection technology for clear object and has microphone for video/audio chats. The Yi Home IP camera is available in black and white colors.
Yi Dome IP Camera – Rs. 4,990
Pricing at just Rs. 4,990, the Yi Dome IP camera features 1MP CMOS sensor with 112-degree wide-angle lens and has built-in microphone for 2-way audio and video chat. It can capture media in 360-degree coverage with advanced night vision. It can capture 10 seconds smart motion tracking.
Yi 88012 Action Camera – Rs. 6,990
If you're looking for a mid-range action camera, then the Yi 88012 is the right option for you. The device features a 16MP Sony IMX206 sensor with f/2.8 aperture. It also features 155-degree ultra wide-angle lens and is capable to shoot videos at 1080p@60FPS, 720P@120FPS, and 480P@240FPS. Further, the device has 2.4GHz Wi-Fi and Bluetooth 4.0 as connectivity options.
Yi 4K Action Camera – Rs. 17,990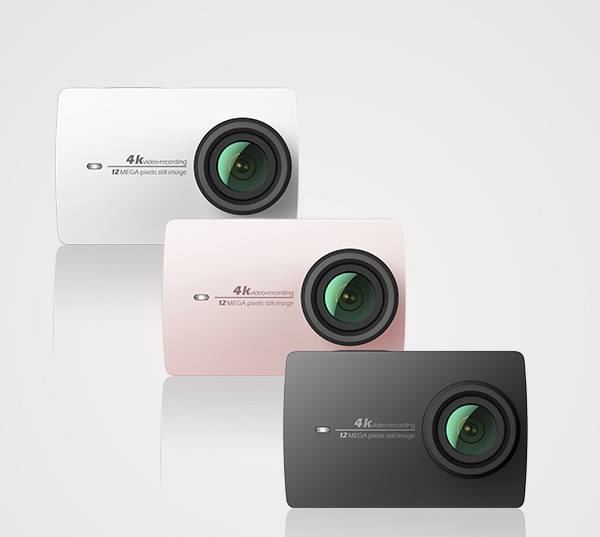 Yi 4K Action Camera is most expensive of all products launched today on Amazon India. It flaunts a 2.19-inch touch screen (640 x 360 pixels) display with Gorilla Glass protection on top. It also features a 12MP Sony IMX377 sensor with f/2.8 aperture and is capable of recording videos at 4K resolution. It is powered by a 1,400mAh battery which gives you 120 minutes of 4K (@30FPS) video recording.
With launch of Yi 88012 and Yi 4K action cameras, the company is selling all the models of Yi action cameras except the latest Yi 4K+. The Yi 4K+ is the world's first action camera with 4K video recording support at 60 FPS. Hope, the Xiaomi subsidiaries i.e. Yi soon launch this product in India too.